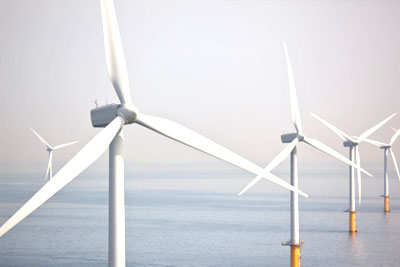 Global Energy & Environment Industry
With world population set to hit 9 billion by 2040, the global energy market will see demand grow by more than half its present level by 2035, reports the US Energy Information Administration. The need for environmental protection is rising hand in hand with energy demand. The environmental goods and services industry is expected to expand by 45% in the decade ending 2015, at which time the market could reach $800 billion.
Because energy production has such a direct impact on the environment, the two markets remain tightly interwoven. Legislative moves are forcing traditional energy sectors to adapt in order to respect environmental issues, and international agreements are encouraging worldwide collaboration to reduce pollution. Under the Kyoto Protocol, more than 35 countries and the EU have committed to respecting targets for greenhouse gas (GHG) emissions, weighted more heavily towards developed countries due to the disproportionate contribution industrialization in these countries has made to GHG emissions so far.
Governments are providing stronger backing for clean fuel through programs such as the National Energy Technology Laboratory, elaborated by the US Department of Energy (DOE). The DOE spent $1 billion in 2010 on the FutureGen 2.0 project, which aims to cut GHG emissions from power plants run on coal.
More »