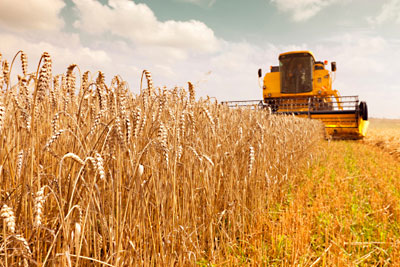 Global Agriculture Industry
World agricultural production is expected to grow nearly 1.5% yearly in the next few years, according to the Organization for Economic Co-operation and Development (OECD). Commodity prices are expected to decline from 2011 figures but will average at 20% or less for cereals and 30% or less for meats over the next decade. Due to rising production costs, crops including coarse grains and oil seeds, will see lower output. There will be little change in livestock production, with per capita set to rise more than 0.5% per year.
Rising global population is putting increased pressure on the agriculture industry to meet food demand. Important developments in fertilizers, chemicals and seeds have been key in helping the sector rise to the challenge. With the world population set to grow by 1.2 billion before the end of the decade, and daily caloric intake growing by over 500 calories a day over the past few decades, food consumption continues to climb and farmers are increasingly reliant on technology and mechanization to speed up output. By 2050, there will be 3 billion more people to feed, by which time meat production demand will grow almost 75% and cereal production will have to increase by 1 billion tons.
More »