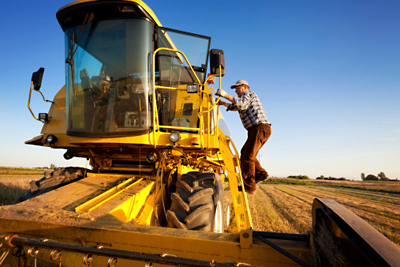 Global Agricultural Machinery Industry
The world agricultural machinery industry generated more than $56 billion in 2010, reports MarketLine. The market is expected to expand at a near 8% yearly rate through 2015 to reach almost $81 billion. The market involves the retail of tractors with less than 50 metric horsepower (which are classed as compact tractors), those above 50 metric horsepower and combine harvesters.
Agricultural machinery market growth in developing nations will make up for slowing growth in developed countries in the years to come. Market drivers include growing population, which increases food demand, and technological advances in machinery. Market growth depends on factors such as demand, economic climate and weather conditions.
As disposable incomes increase and living standards improve, demand for protein-rich foods fuels the need for agricultural products. Other industries that use agricultural products, including the pharmaceutical and petroleum sectors, also drive agricultural machinery demand.
More »