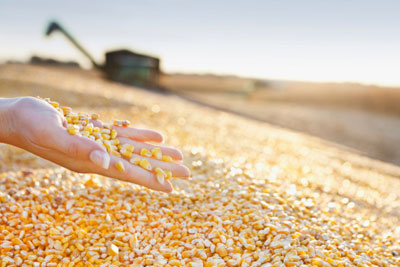 Global Agricultural Products Industry
Traditionally a labor-intensive activity, agriculture and agricultural products are increasingly mechanized industries. Agriculture employs around 35% of workers worldwide and has seen the services sector expand to become the world's biggest employer. Agricultural production represents less than 5% of the gross world product.
The industry is driven by the rising population's ever-increasing demand for food and evolving consumer tastes requiring more varied food choices. Demand for agricultural products is nearing record highs. With meat representing an increasing percentage of overall global food consumption, there is a far greater demand for grain to feed livestock.
Economic growth is another important factor in the demand for agricultural products. Growth is uneven, with non-OECD countries showing faster economic growth and rising incomes pushing consumers toward diets of more calorie-dense foods. Similarly to economic growth, population growth in non-OECD countries is also at a faster pace, fuelling agricultural product demand.
Agricultural products can be classed into different categories such as raw materials (bamboo and lumber), fibers (flax, silk, cotton, hemp and wool), foods (fruit, vegetables, meat and cereals) and fuels (ethanol, biomass and methane).
More »