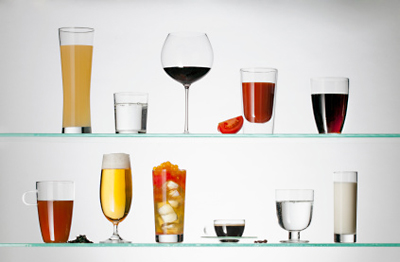 Global Beverage Industry Research
The world beverage market is expected to see growth slow to a rate of less than 2% a year between 2010 and 2015 to exceed $1,900 billion by the end of the five-year period, reports MarketLine. Over the four-year period ending 2010, the global industry saw consumption volume expand at over 2% per year to exceed 245 billion kilograms.
Products manufactured by the beverage industry include: bottled water, juice, sparkling and still drinks, syrups, nectars, ready-to-drink and regular teas and coffees, dairy drinks, energy drinks, sports drinks, fruit powders, and alcoholic drinks such as beer, wine, cider and spirits.
As beverage manufacturers increase production speed and output, which also lowers costs, the industry continues to become increasingly streamlined and efficient, favoring its expansion.
Key Market Products
The world beer market, which includes flavored alcoholic drinks and cider, generated sales worth more than $585 billion in 2010, according to MarketLine. Market growth is expected to remain steady at a yearly rate of around 1.5% through 2015, bringing market value close to $630 billion by 2015. Beer consumption exceeded 196 billion liters in 2010.
The global market for spirits expanded more than 3% in 2010 to reach almost $263 billion, reports MarketLine. It is predicted the market will exceed $306 billion in 2015, a near 17% increase over five years. In 2010, the spirits market expanded 2% to exceed 19 billion liters. It is expected to reach over 21 billion liters in 2015, an 11% increase in the five-year period. Whiskey leads the spirits market, representing almost 27% of the overall market. The EU holds close to half the global spirits market, on which Diageo is the top company with over 5% market share.
The world fruit and vegetable juice market is expected to reach almost 65 billion liters by 2015, according to Global Industry Analysts. In the short-term, the market is expected to recover following the global financial crisis, partly thanks to particularly dynamic segments such a fortified juices and natural juices. These healthier products, along with regular fruit and vegetable juices, are proving popular with increasingly health-conscious consumers.
Natural beverages, made without preservatives or additives, are leading the fruit and vegetable juice market. Companies are adapting to consumer demands by using organic ingredients and fortifying their products with ingredients such as fibers, probiotics, sterols, vitamins and minerals. Diet drinks constitute another dynamic market segment meeting the demand created by consumers concerned by health issues such as diabetes and obesity. Leading players on the market include Del Monte Foods, Minute Maid, Ocean Spray, Cadbury and Tropicana.
The world market for soft drinks was worth almost $504 billion in 2010, reports MarketLine. Market expansion is expected to exceed 3% a year through 2015, brining the market to almost $586 billion. Carbonates lead this market segment, with sales exceeding $204 billion in 2010, which represents over 40% of the overall market.
Regional Market Share
US coffee sales reached almost $38 billion in 2011, a 10% increase on 2010, reports Packaged Facts. The market is being driven by the popularity of Starbucks and single cup coffee brewers. Major market players apart from Starbucks include Kraft Foods, Green Mountain Coffee Roasters, Dunkin' Donuts, and J.M. Smucker.
The US tea market has fared the global recession well, reports Packaged Facts. Market growth in 2011 has been strong, with double figure growth from refrigerated tea in particular. The market is driven by the adoption of tea by fast food chains, and specialty retailers.
The EU is the biggest regional market in the global fruit and vegetable juice market, followed by the US, according to Global Industry Analysts. Asia-Pacific is expected to show the most rapid growth, expanding at more than 4.5% a year through 2015.
Market Outlook
Beverage industry research show that the various segments within market will see growth continue due to different factors. The coffee market, which was affected by the global recession, will see sales rise as the economy recovers. Coffee sales will also benefit from a growing Hispanic consumer base. The tea industry will see mergers and acquisitions fuel expansion and boost niche organic brands of tea. The global market for fruit and vegetable juices is fragmented and intensely competitive with a broad base of medium and large companies.
Growth across all sectors of the beverage industry will come partly from sensitivity to consumer health concerns. Companies will continue to diversify their product portfolios to offer diet, organic and fortified drinks for the health conscious consumer. A shift in the consumer demographics profile will continue to see growing demand in countries such as India, Russia and China.
Leading Industry Associations