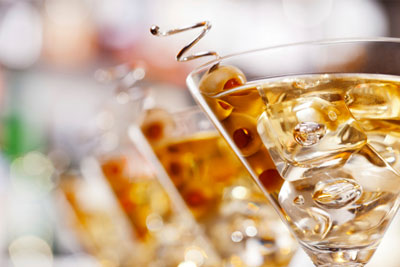 Global Alcoholic Drinks Industry
The global alcoholic drinks industry is expected to exceed $1 trillion in 2014, according to MarketLine. Market volume is predicted to reach almost 210 billion liters in 2014, a 10% increase in five years. Beer, cider and flavored alcoholic beverages represent the leading market segment with over half of the overall market value. The EU represents almost 57% of the world alcoholic drinks market.
The industry is characterized by fragmentation with the three leading companies holding almost 40% of overall market volume. The market is lead by Anheuser-Busch InBev, which has over 20% of the overall market volume.
Alcoholic beverages include beer, cider, ale, wine (including sparkling, barley, and rice wine) and spirits such as rum, whiskey, brandy and vodka. Almost 40% of the world's alcoholic beverage consumption involves branded drinks that are usually large companies operating at an international level and investing heavily in marketing to promote image and encourage consumer loyalty.
More »