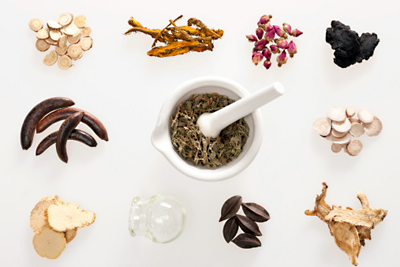 Global Condiment, Sauce, Oil & Spice Industry Analysis
Part of the global food industry, the world market for condiments, sauces, dressings and seasonings is predicted to reach $72 billion by 2015, according to Global Industry Analysts. Market drivers include a trend towards ethnic cuisine, and higher demand for less expensive home-prepared food, as consumers look for ways to better weather the economic crisis.
Popular products on the market include flavored salts such as onion salt; sauces such as buffalo wing, chili, Worcestershire, cocktail and tartar; toppings including guacamole, mayonnaise, mustard and ketchup; and diverse products such as dips, teriyaki, salsa, salad dressings, pickling spice and poultry spice.
Key Market Products
The global fats and oils market is predicted to exceed $10.5 billion in 2016, a $1.4 billion increase in five years, according to Packaged Facts. The market has benefited from increasing awareness of the health benefits of certain fats.
World spices and stimulants industry expansion is expected to slow to just over 7.5% yearly between 2010 and 2015, according to MarketLine. The market is expected to be worth almost $86 billion in 2015. Stimulant products include cocoa, tea and coffee, while popular spices include nutmeg, ginger, peppers, chilies, cloves and cinnamon.
The world tomato ketchup market is expected to be worth close to $3.5 billion in 2015, reports Global Industry Analysts. The market is fuelled by increased demand for exotic flavors, evolving dietary behavior, product innovation and the more widespread reach of the western lifestyle. Ketchup has a product life of up to a year and is used in restaurants, institutions, and homes. Market growth is seen not only in the US and the EU but also in the Middle East and Asia-Pacific, where US counterparts are following suit in terms of brand loyalty. Fast food constitutes a major market driver, as people are increasingly attracted to this time-efficient and cost-effective option. Leading products include reduced sugar, organic and no-salt ketchup products.
The global palm oil market is expected to surpass 100 million tons by 2015, according to Global Industry Analysts. Palm oil is used in non-food industries such as cosmetic, industrial and pharmaceutical, as well as the food industry, which uses the product in confectionery fats preparations, margarine fat substitute and bakery shortenings. Natural palm oil is a healthy food option, as it does not contain trans fats. China is a major regional consumer of palm oil, though since it does not produce the product domestically, it is entirely reliant on importing. India is increasingly opting for palm oil over more expensive alternative products on the market. Malaysia is a world leader in the production of palm oil, with strong domestic demand coming from food processing and cosmetic industries.
Regional Market Share
Asia-Pacific and the EU are two leading regions on the global condiments, sauces, dressings and seasonings market, reports Global Industry Analysts. Latin America is forecast to show yearly growth in excess of 3% through 2015. Sauces, or wet condiments, which include mustard and ketchup, currently constitute the leading market segment. Future growth, however, is expected to be stronger in the seasonings, or dry condiments, segment through 2015.
Industry Leaders
Leading players on the global condiments, sauces, dressings and seasonings market include: Japanese food and chemical corporation Ajinomoto, which saw over 35% of its 2010 revenues come from the domestic food sector, followed by almost 20% from its overseas food segment, and over 15% from bioscience products and fine chemicals, Ariaka; Pennsylvania-based Heinz, which holds over half of the US ketchup market; Lee Kum Kee, and Japanese soy sauce and food seasonings maker Kokkoman. Other leading market players include Nestle, Illinois-based Kraft, which generates almost $50 billion in yearly revenue, McCormic & Company, which generated net sales of over $3,335 million in 2010, Frito-Lay, Unilever, Del Monte and Campbell Soup.
Market Outlook
Evolving consumer tastes and dietary behavior has boosted sales of specialty condiments, led by Oriental, Mexican, and hot sauces. Consumers are more adventurous with their culinary choices and demanding more diverse flavors and product innovation.
An emphasis on healthy living, along with limited time for preparing food, and higher disposable incomes in emerging markets are fuelling demand for packaged and semi-prepared food products. Moving forward, leading companies are likely to concentrate on health-conscious consumers by offering wider ranges of low-sodium salad dressings and products containing no trans fats.
Leading Industry Associations
You might be interested in these related markets