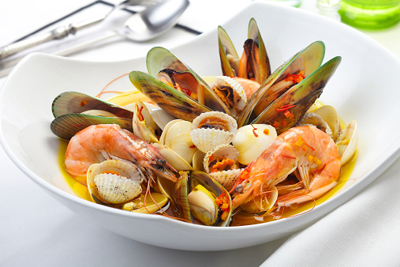 Global Fish & Seafood Industry
The world seafood market, which encompasses fresh, canned and frozen seafood products, is expected to excess $370 billion by 2015, according to Global Industry Analysts. It is predicted the market will be fuelled by a rising global population, increased discretionary incomes, and technological advances such as packaging and improved transportation. Demand will be particularly strong in developing regions including Latin America and Asia-Pacific. The overall market for aquaculture and fisheries is predicted to exceed 135 million tons by 2015, reports Global Industry Analysts.
Other factors driving the market include a growing trend towards healthy eating. Thanks to the high protein content of fish, it is becoming an ever-more popular choice for health conscious consumers wishing to avoid the health drawbacks of meat. The number of specialty fish stores and restaurants are on the rise, and there is greater spending on research and development, which has also been boosting overall salmon consumption. The industry is hampered somewhat by environmental hazards and biological risks.
Though the industry is beginning to recover following the financial crisis, it has not been left unscathed, as many consumers cutting back on luxury expenses steered away from fish during the crisis. Species particularly affected included shrimp and oyster varieties.
More »