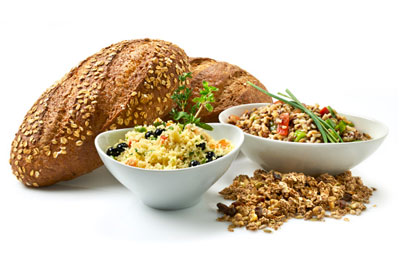 Global Cereal Products Industry
Global cereal production in 2011 is forecast to reach almost 2,330 million tons, according to the Food and Agriculture Organization of the United Nations (FAO), representing over 3.5% output increased compared with 2010.
Large segment of the food industry, cereal products include barley, wheat and oats. Barley is used in a wide range of products including malt beverages, beer, whiskey, biscuits and cereal flakes. Wheat is used to make flour, which is used for pasta, cakes and breads. Oats are husked in the initial processing phase, before being milled for oatmeal and oat flakes, which are used in the production of skincare products, animal feed, muesli, breakfast cereal, porridge and biscuits.
Though production output is up, prices are under pressure from slowing worldwide economic recovery, which threatens climbing unemployment and falling incomes. There is also a falling off in demand compared with forecasts, which caused cereal prices to drop dramatically in September 2011.
Key Market Products
Industry Leaders
Illinois-based Archer Daniels Midland is a leading company in the pasta market. The company, which is a global leader in wheat, corn and oilseed processing, employs more than 30,000 people across 75 countries, operating 265 processing plants and 330 sourcing facilities. The company generated over $80 billion in sales up to the end of June in 2011. Other leading players on the pasta market include Campbell, Barilla, American Italian Pasta, ConAgra Foods, Armanino Foods, General Mills, Fliori-Bruna and Strom Products.
Key players on the bread market include German-based sweet biscuit and cake maker Bahlsen, India's Britannia Industries, George Weston Foods, Riviana, Sara Lee and Parle Products. United Biscuits, which sells its products in more than 100 countries, generated revenue of almost $1,270 million in 2010. The company's product portfolio includes Penguin, McVitie's, Jacob's and Hula Hoops. Other leading players on the bread and breakfast cereal markets include Kellogg, which holds over 35% of the cereal market, The Great Canadian Bagel, Nestle Chile and Strauss Group.
Cereal Product Industry Trends
Cereal consumption between 2011 and 2012 is predicted to exceed 2,300 million tons, totaling a 1.5% year-on-year increase, in line with rising global population, reports the FAO. Wheat production is forecast to increase 6%, rice to rise almost 3.5%, and coarse grains to increase over 2.5%.
The cereal production industry will witness a continuing trend toward wheat for animal feed on the back of lower prices to grow 5.5% worldwide and 3% in developed nations as production in these regions rebounds. Global cereal stocks are expected to expand by almost 3.5% on opening levels to over 505 million tons by the close of 2012 seasons. This would bring the global ratio of cereal stocks-to-use to over 20%. Prices are being squeezed by macro economic instability.
FAO estimates that more than 30 countries need external help due to factors negatively impacting cereal production such as natural disasters, conflict, crop failure and rising domestic food prices.
Leading Industry Associations
You might be interested in these related markets