Global Vitamin and Supplement Industry Overview
Vitamins and dietary supplements are non-drug and non-hormone based functional food products that can be taken orally in the form of pills, powders, liquids or intravenously. They afford consumers added amounts of beneficial elements in their diet, including amino and fatty acids, vitamins, minerals and fiber.
In 2013, the global market for vitamin and supplements exceeded $90 billion, growing at a compound annual growth rate (CAGR) of 5% from $75 billion in 2009, according to Euromonitor.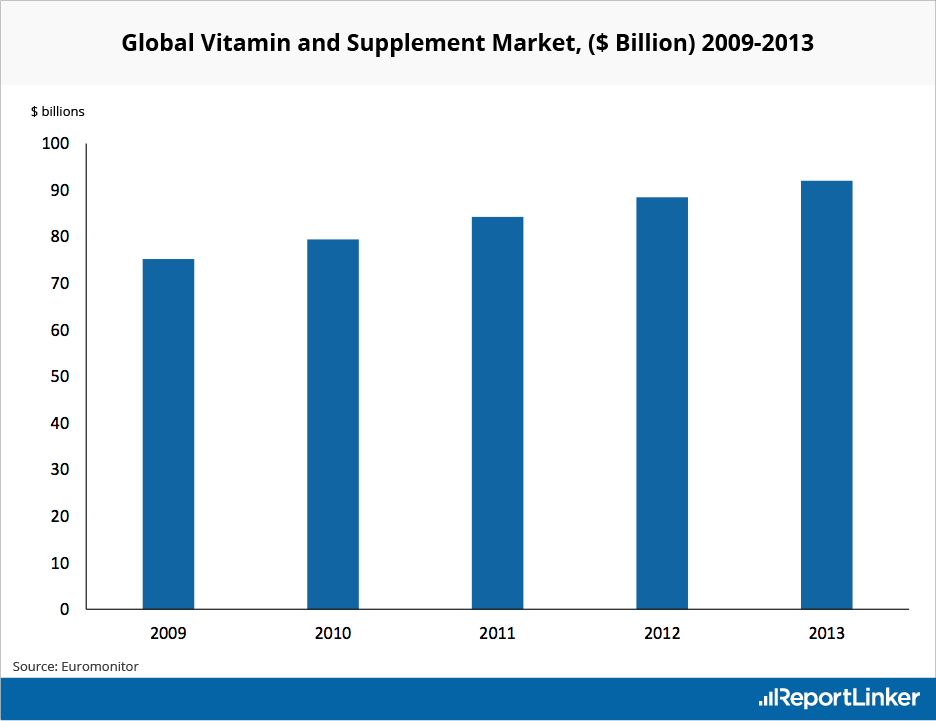 Increasing consumer awareness of the importance of vitamins and the desire to reduce healthcare costs are driving the market for disease prevention, a key component of which is the vitamin and supplement market.
Multivitamins were the most popular supplement with consumption of over $16 billion in 2013, according to Euromonitor. This was distantly followed by tonics, bottled drinks and combination supplements. Combination and multivitamin products are especially popular due to their ease of use.
Vitamin and Supplement Key Markets
The U.S., China and Japan are the largest markets for vitamin and supplements and held shares of 28%, 21% and 20% respectively in 2013, according to Euromonitor. China is currently seeing the highest growth, as the most populated country in the world attempts to control healthcare costs and focus on disease prevention. The U.S market is continuing to grow, while the Japanese market has been declining since 2006, according to Euromonitor.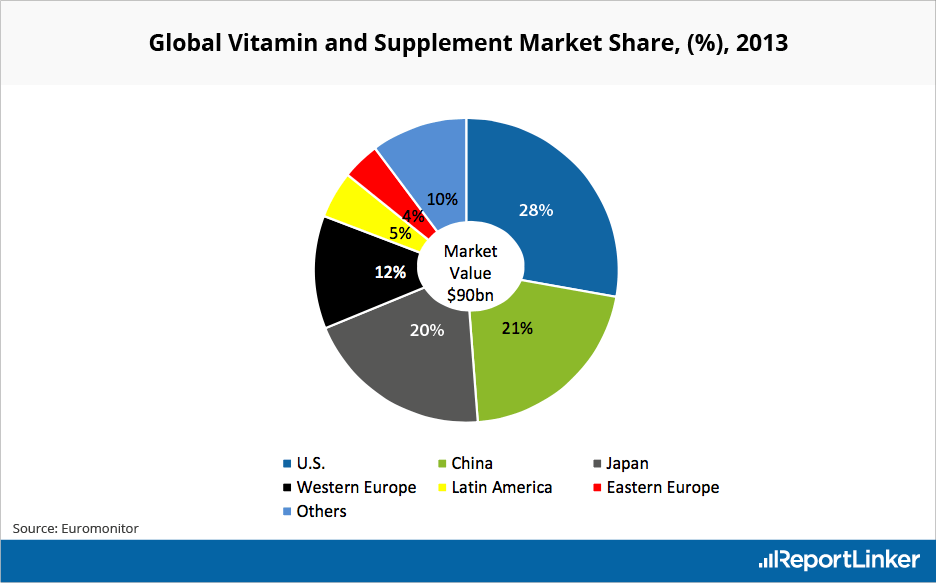 Latin America and countries in Asia such as China and India will be the key markets for growth over the next few years, due to rising awareness and increasing availability of products in these regions.
Vitamins and Supplements Key Players
The vitamin and supplement market is fragmented. The top four companies– Amway, Pfizer, Herbalife, and NBTY – accounted for a share of 16% in 2013, according to Euromonitor. Across the globe, the market is also supplied by local manufacturers including large retail chains, many of which have their own brands.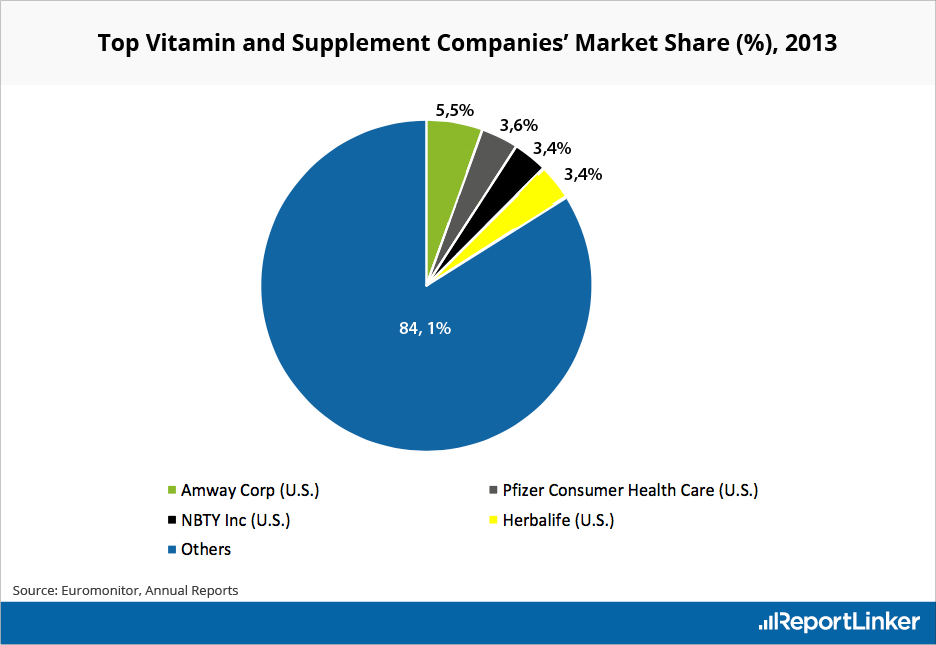 Vitamins and Supplements Sales Forecast
The global vitamin and supplement market is expected to grow at a CAGR of 4% between 2013 and 2018 to reach $112 billion in 2018, according to Euromonitor.