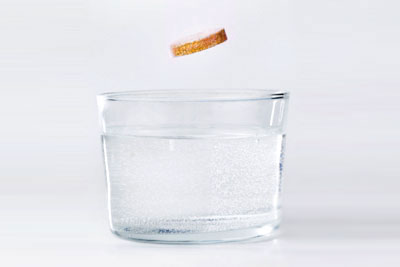 Global Vitamin and Supplement Market
The global vitamin and supplement market is worth $68 billion according to research from Euromonitor. Though competitive, the industry has been showing slower growth in recent years due to the economic crisis, regulation difficulties and an overabundance of products in more mature markets.
Specific market segments, however, are showing significantly higher growth, reaching double digits thanks to supplements such as fish oils, probiotics and antioxidants. Clinical trials for new vitamins and supplements are also stable, with more than 840 carried out in Europe in 2010.
Vitamins and dietary supplements are non-drug and non-hormone based products that can be consumed orally in the form of pills, powders, liquids or intravenously by injection. Their function is to supplement the diet, affording consumers added nutritional value to maximize the amount of beneficial elements in their diet, including amino and fatty acids, vitamins, minerals and fiber.
Depending on the country, vitamins and supplements are classed as foods or natural health products. In the US, supplements are classed as a category of food and are subject to regulations imposed by the Food and Drug Administration (FDA) with the obligation to state the potency of the product and the ingredients used. The FDA also stipulates that no pharmaceuticals or steroids may be used in the manufacture of dietary supplements. One of the most common vitamins on sale is the range of multivitamins taken to boost the immune system, particularly during cold and flu season.
Vitamins and supplements are dispensed through various retail outlets such as health food stores, online retailers, fitness clubs, health centers, supermarkets and pharmacies.
Leading Market Segments
Vitamins represent under $8.5 billion of the overall US vitamins and supplements market, over half of which is sales of multivitamins. Individual vitamins are showing faster market growth than multivitamins, with the former reaching 13% growth while the latter is closer to 2%, reports Euromontior. Individual vitamins showed the greatest increase at 13%, with B vitamins representing growth of more than 14%. According to Business Insights, vitamins and minerals market (but excluding other dietary supplements such as herbal pills, probiotics, etc.) will see compound annual growth of 4.5%, nearing $30 billion in 2015.
Combination supplements constitute a market segment enjoying strong growth. Examples include calcium magnesium with vitamin D and fish oil with CoQ10. The former promotes healthy bones and boosts the immune system, while the latter has antioxidant properties and improves circulation and heart function. With cases of cardiovascular disease rising and government initiatives to increase awareness, health-conscious consumers are eager to promote prevention before reaching the point at which they need a cure. This makes fish oil one of the most dynamic segments of the supplement market.
Regional Market Share
The US is the world leader in terms of market share for vitamins and supplements with around 30% of the worldwide market, or $20 billion. Japan is the next biggest market with a share of just over $15 billion or 22% of the world market, up less than a percent the previous three consecutive years.
China holds 12% of the global market and is expected to overtake Japan by 2014 due to its faster rate of market growth. Non-herbal dietary and calcium supplements are leaders on the Chinese market with herbal supplements accounting for almost $2 billion, representing a near 5% increase on the previous year. Ginseng is one of the most popular products boosting supplement sales in China.
Europe has a 14% share of the worldwide market in vitamins and dietary supplements, though growth has been slowing in this regional market. Factors impacting the European growth rate include strict regulatory measures, the global financial crisis, aggressive pricing and market saturation. Particularly popular products in the EU market include calcium and fish oils.
Key Industry Competitors
The global market for nutritional supplements is characterized by fragmentation, lending itself to mergers and acquisitions. Industry leaders include NBTY, Wyeth, GlaxoSmithKline, Atrium Innovations, Herbalife and Glanbia. The vitamins market has many significant players including Adisseo France, Nutraceutical Co., Archer Daniels Midlans, BASF and Pharmavite.
NBTY is a world leader in nutritional supplements and vitamins. The company makes more than 22,000 products that are distributed through various brands, including Solgar, Holland & Barrett, Vitamin World and Sundown. Established in 1971, NBTY was acquired by Carlyle Group in 2010 for $3.8 billion in a private equity bill.
US based Solgar, established in 1947, distributes its products through centers in the US, the UK, Spain, South Africa and New Zealand, reaching 45 countries worldwide. It is a leader in nutritional supplements owned by NBTY and offers a wide range of products including multivitamins, minerals, specialty formulas and botanicals. Many of its supplements are halal, vegetarian and kosher, suitable for a variety of consumers.
Market Outlook
As aging populations struggle against health issues characteristic of increased longevity, such as those relating to diminishing eyesight and mobility, the market for targeted supplements is growing rapidly, as is the case of glucosamine used to improve joint mobility, lutein to promote healthy eyes, and probiotic supplements to enhance digestion. The global market segment for probiotics is expected to reach $2.07 billion by 2015 at a compound annual growth rate of almost 10%, according to a BCC Research report.
Consumer demand for nutritional supplements should remain high as health-conscious customers seek optimal health in a bid to prevent or treat chronic conditions.
Leading Associations