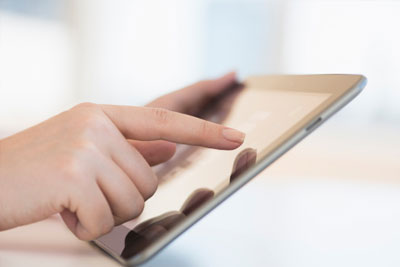 Global Computer Hardware & Electronic Equipment Industries
The world computer hardware and electronic equipment industries continue to expand in tandem with technological developments.
The global computer hardware industry involves the assembly and manufacture of computers, along with their hardware and peripherals. The industry encompasses many devices including ATM machines, monitors, printers, keyboards, storage devices and webcams. Both computer hardware and software are used for data storage, exchange and revision, and the market is characterized by intense competition.
The global electronic equipment industry involves mostly relatively small companies, though there are some large companies operating in the market. Certain companies specialize in research and development, while others may just produce components. Electronic product manufacturers often work in tandem with, and are located near, companies that manufacture intermediate components necessary to produce finished products. Companies may also undertake collaborative research and development to cut costs.
Trends
The computer hardware market is constantly evolving due to technological innovation. Consumer demand for new products seems endless, with growth potential remaining for devices such as ultra-minimal desktops and tablet PCs. The more long standing PC market, however, has seen a degree of company commodification resulting in price pressure, which in turn drags down profit. The less established part of the market, characterized by innovation, is time sensitive in that companies quickest to get their products to market benefit from the newness factor sought after by consumers eager to keep up with the times.
Computer hardware companies enjoy international presence, selling their wares worldwide. On the manufacturing side of the business, much hardware design and production is carried out in Asia, in particular in China, Japan and India. Many high-tech companies work in conjunction with universities, and are often located close to third-level educational institutions.
Companies are less bound by borders than before, with electronic equipment outfits often basing their headquarters in one country and locating factories and development facilities in other countries. Hoovers estimates there are as many as 13,000 US electronic equipment repair service outlets, collectively generating close to $20 billion. Heavily reliant on corporate demand, the electronics equipment market tends to rise and fall with corporate profit. In the US, corporate profit climbed almost 8% in the third fiscal quarter of 2011, compared with 2010.
Key Market Segments
Market Outlook
Technological innovation in the global computer hardware and electronic equipment industries calls for new applications and products to be introduced with relatively high frequency. Research and development is, therefore, key to market growth. Companies are under pressure to come up with new ideas and get new products to market before rivals.
Computer hardware companies continue to focus on product capabilities as companies from many sectors concentrate on crossover products such as phones with video viewing or internet surfing options.
Computer hardware outfits are turning increasingly to outsourcing to cut costs. Many US companies keep their design activities with in the US, while outsourcing production to countries such as China and the Philippines to minimize labor costs. Consolidation is another cost-cutting option increasingly taken up by computer hardware companies.
Leading Industry Associations