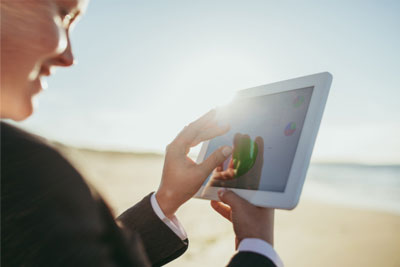 Global Wireless Technology Industry
The global wireless technology industry is expanding rapidly due to increased demand for convenient wireless connectivity. Modern electronics have begun the transfer toward wireless to accommodate more hectic lifestyles with ever-greater mobility. Private individuals and business workers have increasing needs for mobile communications systems, with rising numbers of people opting for mobile devices to keep up with emails, transfer data and for entertainment purposes. It is now common for mobile devices like smartphones, laptops and tablet PCs to be equipped with Wi-Fi.
Wireless technologies are mainly concentrated on PANs, Metropolitan Area Networks, Wireless Local Area Networks and 3G/4G Wide Area Networks. These networks can be tailored to consumer needs, for example M2M communications, identity recognition and presence detection. Wireless networks make communication independent from cables and wires.
Wireless computing devices and platforms allow consumers to use traditional functions including contact management, synchronized calendars and wireless messaging, while new applications will continue to become available.
Key Market Segments
Market Outlook
Consumers are demanding greater convenience to facilitate their mobile lifestyles. Connectivity for electronic devices are fuelling the High-Speed Wireless PAN Technologies market, with demand for products like wireless USBs growing steadily.
M2M communications is set to fuel growth for networks providing M2M productivity. Short range telemetry is of particular interest due to the array of advantages it offers, including low power and cost, shorter frequency ranges, and the ability to operate without physical access of a wired network. Mobile internet devices such as laptops, smartphones and tablet PCs are fuelling Personal Area Network (PANs) demand, allowing consumers to connect to mainstream networks. Wireless USB devices allowing internet connectivity will see demand rise over the coming years.
Leading Industry Associations