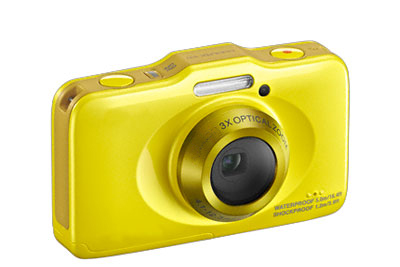 Global Camera Industry Analysis
The world photographic products market generated sales of over $55 billion in 2010, according to MarketLine. Cameras lead the market, with sales of close to $35 billion, or more than 60% of the overall market. Growth is expected to accelerate at a rate of more than 3% yearly, bringing the market to over $65 billion by 2015. Photographic products encompass cameras, camcorders, optical instruments and other photographic equipment (all segments of the wider consumer electronics section).
Over 140 million units were digital camera units were sold in 2010, with the figure predicted to exceed 145 million in 2011, reports Research in China. Digital photography continues to encroach on sales of traditional cameras and films. This trend will continue over the years to come.
Key Market Segments
The world digital camera market is fuelled by digital single lens reflex (SLR) camera demand. The US, the EU and Asia-Pacific dominate the global market. Over the coming years, Russia, India and China will likely see the most expansion, while the EU and the US are established as mature markets.
Global commercial photography is expected to represent a near $11 billion industry by 2015, according to Global Industry Analysts. Advertising, digital photography and social networking sites drive this fragmented market. The commercial photography industry will continue to grow as more and more companies turn to the industry to promote their businesses.
The world gamma/scintillation cameras market is expected to reach almost $843 million by 2017, reports Global Industry Analysts. Rising numbers of deaths from cardiac arrests, neurological disorders and carcinomas, along with consumer awareness of medical technologies on offer, combine to drive the market. The US represents the leading regional market, followed by the EU. Asia-Pacific is the region recording the most rapid growth at over 2% yearly.
Regional Market Share
The compact camera module (CCM) market in Taiwan recorded almost 8% year-on-year growth in the first quarter of 2011, reports MIC. An increase in sub cameras and camera phones continues to drive the market.
China leads the global digital camera market, with exports of almost 110 million digital cameras and sales of over $7 billion in 2010, according to Research in China.
Japan holds more than an 80% stake in the world digital camera market.
Industry Leaders
Leading players on the world photographic products market include Fujifilm, Casio Computer, Kodak, Sakar and Panasonic.
Samsung, headquartered in South Korea, employs over 220,000 people worldwide and operates almost 340 offices throughout 58 countries. Leica, Hewlett-Packard, Sanyo, Sony and Toshiba are also leaders on the market.
Japanese Nokia (which generates as much as 85% of its revenue outside of Japan), Ricoh and Seiko are also dominant figures on the market. Around half of Nikon's products are produced at OEMs. Fujifilm outsources a greater percentage still of its products to OEMs, while Kodak outsources all of its production.
Market Outlook
With technology constantly evolving to offer more options and greater ease of use, consumers are eager to keep up with the times. Companies will continue investing in research and development to stay at the industry's cutting edge. Moving forward, demand will be driven by new technologies, including wireless connectivity, HD video, advanced zoom lenses, and touch screen user interface.
The percentage of photos taken with cameras and smartphones are declining and rising respectively. As smartphones have cameras of increasingly better quality incorporated, they will continue to eat into the camera market.
The global photographic products market will benefit from rising disposable incomes as the economic environment regains some degree of stability. Companies will face the challenge of competing with consumer electronics companies for consumers' disposable incomes.
Leading Industry Associations
You might be interested in these related markets