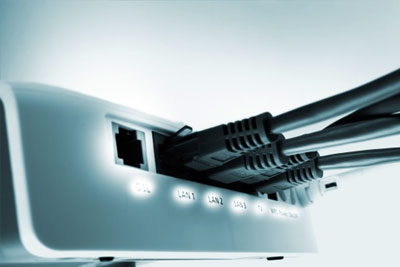 Global Network Equipment Industry
The world network equipment industry is expected to exceed $184 billion in 2015, according to research from MarketLine, representing a near 34% increase compared to 2010. Switches and routers represent the leading market segment, generating close to 45% of overall market value. The EU represents almost 40% of the global networking equipment market.
The industry encompasses the manufacture, sale and provision of integrated telecom products and networking equipment, including data routing and switching devices, interconnects and equipment to link workstations with local area networks and wide area networks.
Key Market Segments
Regional Markets
Hoovers estimates there are around 1,000 companies operating in the US computer networking equipment market, generating close to $50 billion. Cisco Systems, Brocade Communications and Juniper Networks are three major players on the market.
Park Associates reports that less than 10% of US homes using broadband use online backup, leaving room for the US network-hosted storage solutions market to expand as consumers seek to protect their content. The market is likely to widen from purely backup solutions to encompass links with mobile devices, content sharing and cloud media services.
MarketLine estimates the Asia-Pacific networking equipment industry reached almost $27 billion in 2010; the market is expected to grow at a yearly rate of almost 6.5% between 2010 and 2015 to exceed $36.5 billion.
Market Outlook
The global networking equipment industry will involve the merging of wireless and wired networking infrastructures over coming years, according to IDC analysts. Companies will be required to boost device visibility and improve cloud IT infrastructure. The latter currently generates almost $6.5 billion. The cloud IT infrastructure market, which encompasses systems management and server storage, is expected to reach close to $13.5 billion in 2014.
Leading Industry Associations