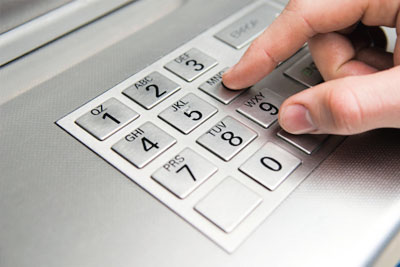 Global Point of Sale (POS) Industry
The global point of sale (POS) software industry is expected to reach $3.2 billion in 2014, according to TechNavio. The market is driven by retailers upgrading their point of sale systems. Upgrades are necessary to deal with multi channel shopping, which calls for evolving POS software design. Obstacles to market growth include the cost of software upgrades.
Point of sale systems involve hardware and software used by retailers to accept payment transactions from their customers. Retailers are the end users of POS systems, but the industry involves many other players. Companies linked to the industry include large distributors generating multi-million profits and mid-sized software developers. These outfits supply POS wares to local resellers, who vary in size from small-to-moderate operations.
The world POS hardware industry is expected to reach almost $31.5 billion in 2014, reports TechNavio. The market is driven by businesses adopting hardware interface standards. More recent market developmental trends include the incorporation of witnessing wireless POS hardware to accommodate a world where mobility is of increasing importance. High standards concerning data accuracy and the need for optimal compatibility present obstacles to market growth.
Key Market Segments
Chinese Regional Market
Research in China estimates close to 2.20 million merchants made up the interbank payment network in China in 2010, a near 40% year-on-year increase. Bank card payment demand in China is being driven by climbing consumption levels and greater consumer awareness. In 2010, there were close to 3.5 million networked POS machines in operation in China. Major players in the Chinese financial POS machine market include Shenzhen Xinguodu Technology, PAX Global Technology, LANDI Commercial Equipment and VeriFone.
Industry Leaders
Key players operating in the POS market are: VeriFone, Wincor Nixdorf, Ingenico, Oracle, JDA Software, Hypercom, First Data, Motorola, Epicor, Olivetti Tecnost, Thyron Systems, Fujitsu, Radiant Systems, Cybernet, Hypercom, Micros Systems, Atos Worldline, Keycorp, Gemalto and International Business Machines.
Market Outlook
The global POS industry is expected to continue expanding over the coming years, driven by the rising frequency of non-cash payment transactions. EFTPOS terminals are being chosen by merchants to manage customer dealings, and to break down consumer purchasing choices in order to build customer profiles, a useful tool for marketing and improving consumer relations. EFTPOS terminals will also continue to prove popular thanks to their versatile functions, such as options to manage loyalty programs and gift cards.
Leading Industry Associations