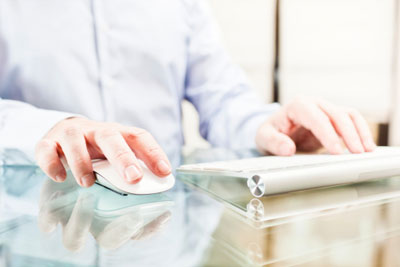 Global Open Source & Free Software Industry
The global open source software industry is expected to record yearly growth of 22% to exceed $8 billion in 2013, according to market research from IDC. Open software is produced by way of public collaboration, with an openly published source code that is then enriched by others as opposed to traditional software where the source code is strictly protected.
The global software market, worth close to $300 billion, has been changed by the presence of open source software on the market. Originally a propriety software substitute, open source is being used in a more direct manner across a wide array of commercial products. Open source software allows users to view, copy, change and distribute both the source code and the software, depending on licensing conditions. Open source has many advantages including innovation, customization, affordability, interoperability and local content development.
Firms are eager to avail of reasonably priced testing solutions to detect software bugs, while also speeding up the time-to-market period for software products. Testing tools are becoming more costly due to market expansion, driving IT firms to take advantage of open source testing tools.
Within the current economic climate, open source software is increasingly attractive for businesses seeking to cut costs to better weather the economic recession. Though open source has been available on the IT market for more than 20 years, the market is benefiting from changing mindsets regarding intellectual property in terms of production, distribution and IT market commoditization.
Commercial open source software companies develop commercial solutions by adding supplementary features to existing open source software for more publicly available products with a greater degree of usability.
Developments
Open source tools are useful to enhance testing life cycle quality and foresight, which cuts down on application development expense as tool investments are reduced, reports technology firm Cognizant. A number of advancements have contributed to open source tools, including organizational budget cuts due to the economic recession, the innovation potential of open source for IT professionals and the increasing importance attributed to open source within the business agenda. Other significant factors making open source tools more attractive include: less time-intensive development, quicker procurement, flexibility and low ownership cost.
Leading Examples
Among leading open source software names operating on the market are: SugarCRM, OpenOffice, MySQL, Apache Web Server, Firefox browser and the Linux operating system.
Linux operates an array of computer hardware such as televisions, tablet computers, gaming consoles and mobile phones; it also runs the world's top ten supercomputers, and over 90% of all supercomputers.
OpenOffice is a software suite for office productivity, used for a wide range of activities including generating graphics, spreadsheets, presentations and word processing. OpenOffice has been supporting more than 120 different languages since mid 2011.
Certain well-established technology companies including HP, Sun Microsystems, Novell, and IBM have carried out open source initiatives that represent multibillion-dollar investments.
Headquartered in Massachusetts, Novell has 3,600 employees worldwide spanning 100 offices including locations in Paris, Tokyo, Sydney, Brazil, India, and Prague. In 2009 the company, which holds more than 610 patents, generated revenue in excess of $860 million. Novell promotes the adoption of Linux and contributes to many open source projects. It also contributes and helps to maintain Evolution, Mono, OpenOffice and Xen, and acts as a foundation member of Apache Software as wekk as participates on the board of directors of the Linux Foundation.
Market Outlook
The global open source software market is vital to today's enterprise IT industry. For open source software to be in a position to rival proprietary products, it will need to overcome some obstacles. Among the challenges faced by open source is the difficulty to directly integrate it with other tools. Other obstacles include restricted derivation of metrics and relatively narrow reporting options.
Leading Industry Associations
You might be interested in these related markets