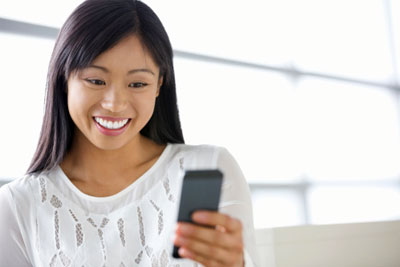 Global Telecommunications Services Industry
The global telecommunications market is a segment of the global IT services and refers to the provision of services such as broadband internet, mobile internet, wired telephone and mobile phone as well as standard, cable and satellite television.
Telecommunications companies provide services to various sectors from private individuals to businesses. They operate in different categories, namely satellite, wireless, wired and other types of telecommunications businesses.
Key Market Segments
The world fixed line telecommunications industry contracted by 1% in 2010 to just over $550 billion, reports MarketLine. The market is expected to fall almost 5% by 2015 to just over $524 billion. The market's volume is expected to record an 8% drop between 2010 and 2015. Voice only represents the leading market segment at more than 57% of the overall market. The Americas hold just over a 34% share of the world fixed line telecoms market in terms of value. Japan-based NTT Group is the number one company in the fixed line telecoms market, accounting for over 13% of the overall market in terms of value.
The global broadband telecommunications industry continues to record strong growth, with broadband satellite services expected to reach close to $6.4 billion by 2015, reports Global Industry Analysts.
The world mobile broadband market reached $85 billion in 2010, according to MarketLine. Yearly market growth is expected to slow to just over 41% between 2010 and 2015 to reach $480 billion. The number of industry subscriptions rose almost 47% in the four-year period ending 2010, with more than 805 million people subscribing to mobile broadband in 2010.
Telecommunications companies providing Internet Protocol Television can avail of broadband infrastructure and video compression technology developments to broadcast live TV signals through private broadband networks. RNCOS states the EU is the leading regional market in the global IPTV market. The EU will likely be overtaken by Asia-Pacific in terms of growth with rising numbers of subscribers and higher service revenue. It is expected there will be close to 110 million IPTV subscribers worldwide in 2014, representing 25% yearly growth between 2011 and 2014.
The world's URL filtering industry is expected to record yearly growth in excess of 13% between 2010 and 2014, reports TechNavio. Security will prove key moving forward, with demand on the rise for secure internet access, web antivirus scanning and cloud-based URL filtering. Leading companies operating in the market include Trend Micro, McAfee and Websense.
Regional Market Share
North American Free Trade Agreement (United States, Canada, and Mexico) nations held a fixed line telecoms market worth almost $140 billion in 2010. Canada leads in terms of yearly growth, which was just below 0.5% between 2006 and 2010, reports MarketLine. The US leads in terms of value, generating close to $106 billion in 2010, and forecast to reach close to $89 billion in 2015. The NAFTA mobile phone market was worth almost $13.4 billion in 2009. The US leads in terms of value, having generated close to $10.5 billion in 2009 and forecast to exceed $14.5 billion in 2014.
Asia-Pacific's telecommunication services industry was worth almost $460 billion in 2010, according to MarketLine. Market growth exceeded a yearly rate of 6.5% in the four-year period ending 2010. Growth is expected to slow to just over 5.5% between 2010 and 2015, to hit over $605 billion.
India's telecom tower industry is forecast to exceed 6% yearly growth between 2010 and 2014, according to research from Broadband. Market growth is being driven by the deployment of 3G and broadband wireless access services by Indian telecom operators.
Asia's telecom industry is undergoing a period of strong growth, though its mobile phone sector is less active than in the EU and the US. Demand for cable broadband and wireless broadband is strong in the region. China's telecommunication services industry generated $145 billion in 2010, reports MarketLine. Market growth is expected to slow to a yearly rate of just over 11% between 2010 and 2015 to exceed $247 billion.
Industry Leaders
Leading companies operating in the global telecommunications market include Tata Teleservices, China Mobile, Orascom Telecom, T-Mobile, Vodafone, Orange, Deutsche Telecom, Verizon Wireless, Rogers, China Unicom, Sprint and AT&T Mobility.
Market Outlook
Telecommunications services are in increasing demand. Consumers are becoming more aware of technological developments and used to taking advantage of telecommunications tools from anywhere, at any time. Smartphones are gradually replacing basic mobile phones, affording consumers a wider array of services and applications that necessitate a high-speed network infrastructure.
Technological innovation will continue to prove essential in the telecommunications industry, allowing companies to gain a competitive edge. With shorter product life cycles and increased competition, many companies will continue leaning towards mergers and acquisitions in a bid to consolidate market share.
Leading Industry Associations
You might be interested in these related markets