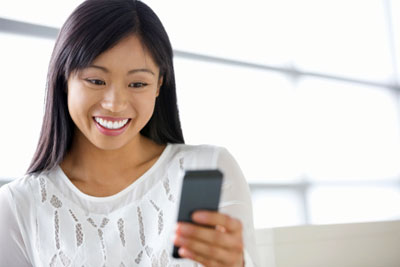 Global Telephony Industry
The global telephony industry has gone from strength to strength thanks to advances in technology. Applications and features traditionally only accessible through personal computers are increasingly being used on mobile devices such as smartphones. Consumers are able to browse the web, and send email and instant messages through social media networks like Twitter and Facebook via their mobile phone.
As with computers, smartphones are vulnerable to malwares and viruses. The smartphone security market is, therefore, growing in tandem with smartphone sales.
Key Market Segments
Regional Market Share
Industry Leaders
Leading players operating on the global telephony market include Nokia, Apple, LG, Samsung, Sony Ericsson, Motorola, HTC, Huawei and RIM. Finland-based Nokia employs almost 140,000 people worldwide and made net sales of $54,000 million in 2010, a 4% increase on 2009. Samsung came in 22nd on the Fortune Global 500 ranking in 2011, employs over 80,000 people and generated revenue of almost $134,000 million in 2011. Based in Stockholm (Sweden), Ericsson employs over 100,000 people worldwide, with around 20% in research and development. The company made close to $8 billion in net sales in the third quarter of 2011.
Market Outlook
Smartphones may well become the most-used device to connect consumers with other people and the internet. Smartphone demand is expected to outpace feature phone demand before 2012.
As the global recession eases somewhat and consumers find themselves with rising disposable income, the demand for smartphones is expected to rise, especially in China where an expanding middle class is driving the market. With faster connectivity thanks to 3G services, the demand for smartphones with advanced internet features is increasing. Other features, such as games like Angry Birds, will continue to popularize smartphones among younger consumers.
Leading Industry Associations