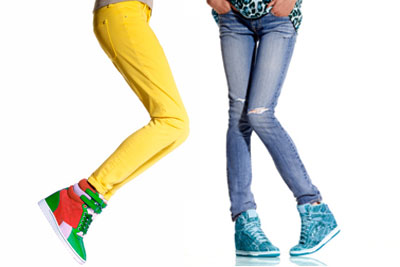 Global Clothing Store Industry
The global apparel retail market is expected to reach almost $1.3 trillion in 2014, according to MarketLine, representing more than 13% expansion in five years. The leading segment of the market is womenwear at over 51%. The Americas represent a near 36% share of the market.
Though hit by the economic recession, the apparel retail market is still recording growth. Product differentiation keeps competition levels up for consumers. The apparel retail industry encompasses clothing for men, women and children. Retailers operate between consumers and clothing sources, such as manufacturers and wholesalers. Companies tend to sell products through one or more bricks-and-mortar stores and also online.
Apparel retailer activities are not limited to just sales but also involve marketing, merchandising, inventory and customer service. Factors fuelling the industry revolve around fashion and consumer income. Companies range in size from small to large, with the former concentrating their efforts on exclusive products and marketing efforts to a particular demographic, while the latter carry more diverse clothing ranges and benefit from economies of scale regarding distribution, advertising and purchasing. The apparel retail industry is heavy on labor and includes all sizes of retailers from discount stores to department stores and other types such as those selling their clothing online and through catalogs.
Key Categories
The global department store market generates around $400 billion, reports Global Industry Analysts. Department stores operate a number of individual merchandise departments all under the same roof but with individual checkout registers, as opposed to discount department stores where the checkout registers are centralized. Leading companies include Tokyu in Japan, Debenhams and Marks & Spencer in the UK, Galeries Lafayette in France, El Corte Ingles in Spain and Galeria Kaufhof in Germany.
The world specialty store market involves retailers carrying specific types of apparel or brands. For example, Gap and Victoria's Secret can be considered specialty stores as the former carries one brand covering various demographics and the latter also carries one brand, though specialized in women's clothing and underwear.
Online clothing stores are relatively new to the global apparel industry. Rather than going to a bricks-and-mortar retail outlet, consumers can make purchases over the internet. With more and more daily activities making their way online since the 1990s, such as banking and ordering food, consumers are increasingly inclined to make purchases over the internet to save time and energy.
The global shoe store market faces competition from internet retailers, department stores and apparel retailers. Shoe stores exist in different forms from independent retailers to franchises. Shoe stores are specialized retailers carrying a range of footwear, including sports shoes, boots, slippers and footwear accessories such as shoe polish, shoelaces and insoles. Some shoe stores also carry other types of products such as bags and hosiery.
Regional Market Share


There are around 100,000 retailers operating in the US clothing store market, generating annual sales of around $150 billion, according to Hoovers. Market leaders include Gap, Ross, TJX, Abercrombie & Fitch and Limited Brands. Around 20 companies operate nearly 3,500 department stores, generating yearly sales of close to $60 billion. Market leaders include Macy's, JCPenney, and Sears. Less than 10 companies generate around 95% of sales in this highly concentrated industry.
The UK clothing retailer market includes key players such as Marks & Spencer, Primark, Asda, Next, Debenhams, New Look, Topshop and Matalan, reports Verdict. The industry has witnessed some pressure due to the economic recession. In 2011, retailer Next saw its visitor share fall almost 24%. Asda, on the other hand, has been attracting greater numbers of consumers, and ranks fourth out of 12 retailers in terms of visitor share.
Russia's clothing market is worth more than $35 billion, according to IndexBox. Foreign producers dominate the Russian market, with domestic players accounting for less than 4% in terms of value.
Industry Leaders
Key players in the global clothing store industry include: Spanish clothing store chain Zara, H&M in Sweden, German C&A, Topshop in the UK, and Japanese company Fast Retailing. Two major US companies, which also operate at an international level, include The Gap and TJX.
Market Outlook
The global clothing store industry is constantly changing, with fashion trends generating new demand on a regular basis. Younger demographics continue to buy, trying to keep up with fashion trends. Apparel retailers aim to drive innovation to stay connected and provide relevant products.
Brand differentiation remains key, with consumers remaining loyal to specific names. Companies are taking advantage of the increasing trend toward online shopping to attract shoppers. Companies also remain ready to adapt their product lines to fit with changing trends and niche markets, for example new lifestyle trends made room for clothing lines exclusively for yoga.
Leading Industry Associations