Global Footwear Industry Overview
One of the largest segments of the global clothing and apparel sector, the footwear industry includes the manufacture, design, production and sales of shoes. The footwear industry can be segmented into athletic and non- athletic shoes, men's, women's and children's shoes, and online and retail distribution channels.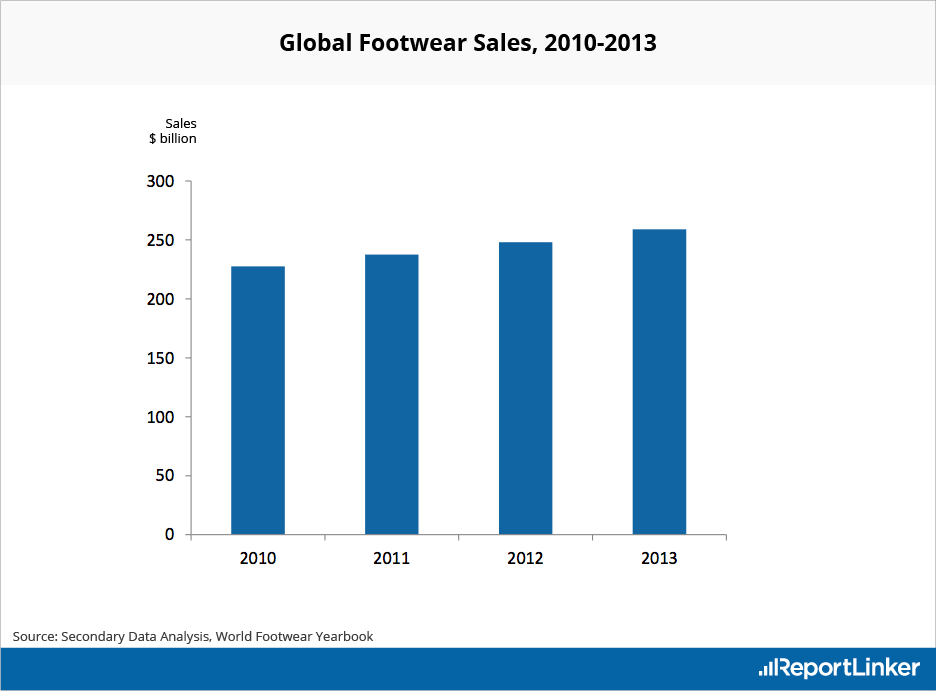 The global footwear market was worth $259 billion in 2013, growing at a compound annual growth rate (CAGR) of 4% from $227 billion in 2010, according to estimates from the World Footwear Yearbook (WFY). The key driver of this growth was increased sales in emerging markets.
Shoe Sector Key Markets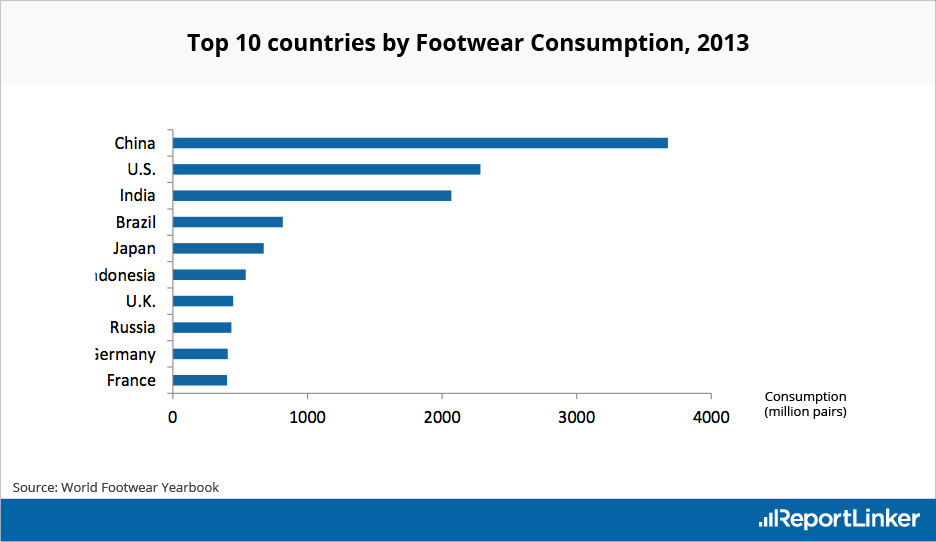 China leads the global footwear market by volume with about 3.6 billion pairs sold in 2013, according to WFY.
The U.S. reclaimed second position from India in 2013, with sales of about 2.2 billion pairs.
Footwear Industry Key Players
The global footwear industry is fragmented.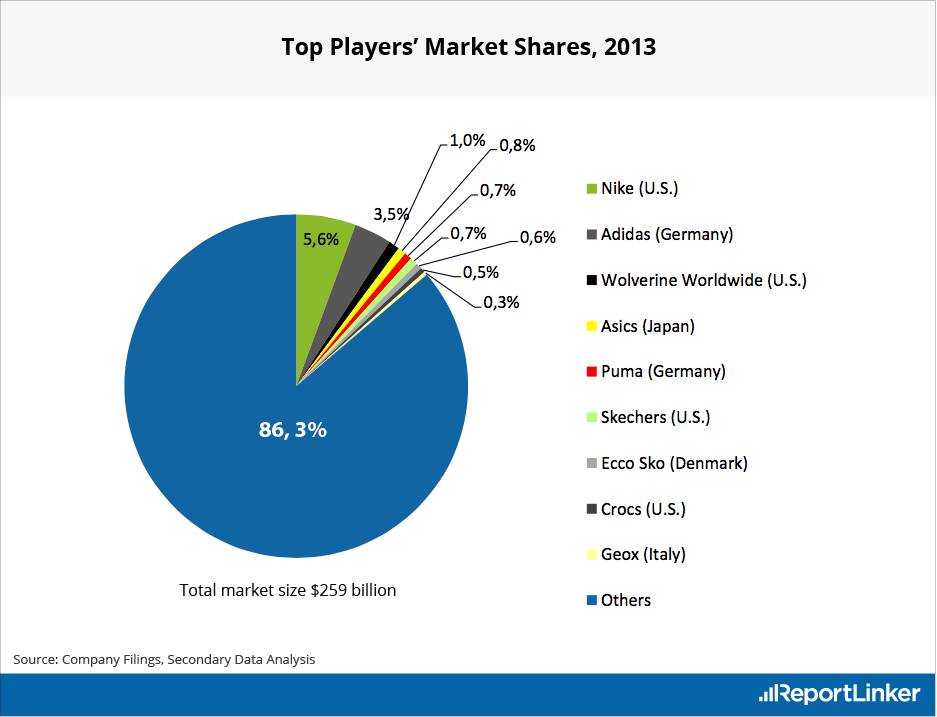 Nike (U.S.) is the largest footwear company with a 5.6% market share in 2013, followed by Adidas (Germany) with a 3.5% share. No other company has a share above 1.0% of the market.
Nike is a U.S.-based company engaged in the design, development, manufacturing and sale of footwear, apparel, equipment, accessories and services. Its sells products under various brand names, including Nike Golf, Nike Pro, Nike+, Air Jordan, Air Force 1, Nike Dunk, Foamposite, Nike Skateboarding, and through subsidiaries such as Converse.
Adidas, headquartered in Germany, designs and manufactures sports shoes, clothes and accessories for men, women and youths. The group markets its products under its own brand. It also sells other brands such as Reebok, TaylorMade, Ashworth, and Rockport through its retail outlets. Adidas is in the process of expanding its online sales model by allowing e-commerce players such as eBay and Amazon to sell its products if they adhere to certain criteria.
Shoe Industry Sales Forecast
Global footwear sales are projected to increase at a CAGR of 5% during 2013-2018 to reach $331 billion in 2018, according to estimates based on WFY data.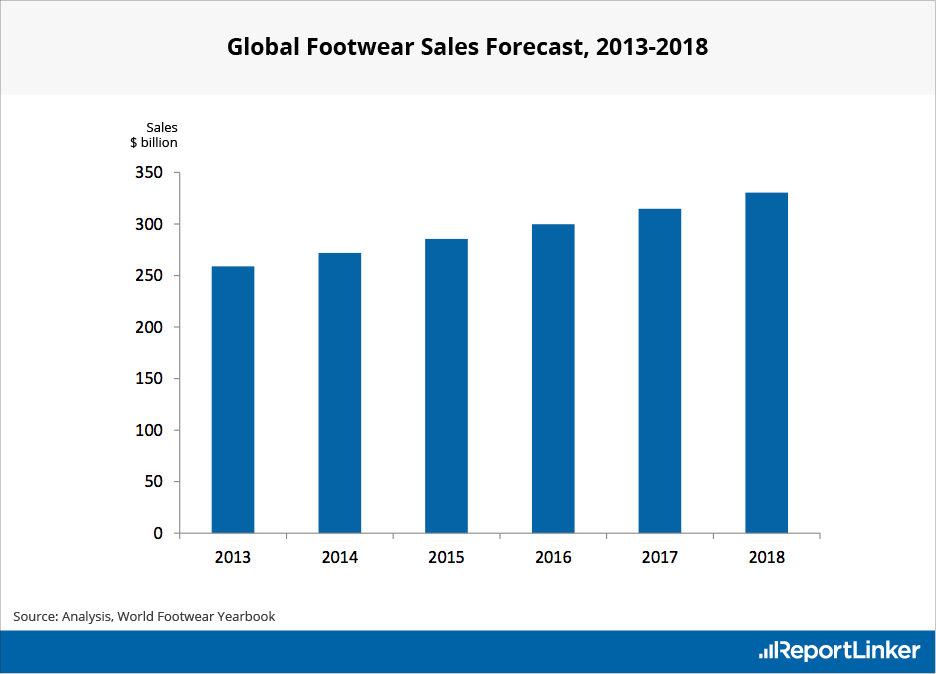 Key factors that will drive demand for footwear include population growth and the emergence in developing economies of a large middle class group with significant purchasing power.