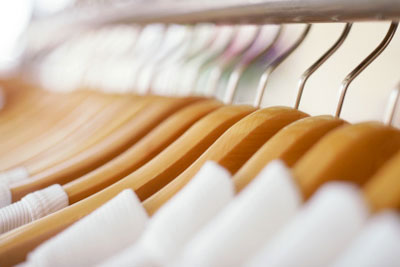 Global Textile Manufacturing Industry
The global textile manufacturing industry involves the conversion of fiber into yarn, which is then developed into fabric and textiles. Textiles are used to make clothing by spinning, finishing and coloring fabric and to make other products such as mattresses, carpets, curtains and fiberglass for mirrors and windows. According to the World Trade Organization, worldwide textile exports generate more than $200 billion annually.
Manufacturers and producers of textile products are diversifying to meet multi-faceted demand for apparel. Clothing is increasingly specialized with different demands for men's, women's wear, children's wear and sportswear. While most textile production traditionally involved processes carried out by hand, an increasing degree of automation and technological innovation has led to greater textile output and a higher speed of production. Hi-tech contribution to the industry has allowed textiles to be incorporated into the medical and aviation industries, used in the production of heart stents, body armor and aircraft.
Cotton is the number one natural fiber in the world, with 25 million tons produced worldwide throughout 50 countries. Cotton is planted between September and November, and harvested in the spring. The stages in cotton production are cultivating and harvesting, preparation, spinning, weaving and finishing. "Ginning" cotton involves the separating out of seeds from fiber. Only around one third of cotton crops are usable as lint, or ginned cotton fiber. Around a quarter of the insecticide produced in the world is used in cotton farming. More than half the pesticides produced in India are used to treat the country's 5% cotton-bearing land.
More »