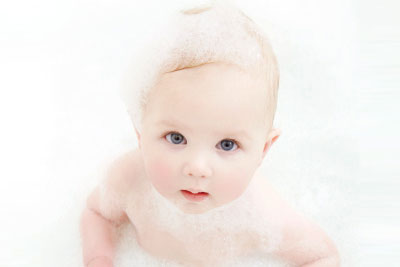 Global Baby Product Industry
The global baby care product industry (a segment of the wider personal care market) caters to around 4 million babies on a yearly basis, generating retail revenue of nearly $7 billion, according to Packaged Facts. The market encompasses different segments, which can be divided into: toys, feeding accessories, wipes, disposable diapers, body care products and soothers.
Demand has grown due to a rising number of babies to be catered to, partly because people are starting families later. Product innovation and development has allowed retailers and manufactures to widen the market, using new technologies and advanced marketing approaches. Research from firm Key Note points to the contribution of changing lifestyle trends to the market, including mothers returning to work earlier giving rise to greater demand for breastfeeding equipment such as sterilizers and pumps.
The market segment comprised of baby safety equipment has benefited from recent changes in social attitudes towards childrearing and government legislation regarding child safety in childminders' homes. Baby monitors locks, and stair gates are recording particularly strong sales.
Key Market Products
The global baby food and infant formula market is expected to hit almost $24 billion by 2015, according to Global Industry Analysts. The US, the EU and Asia-Pacific combine to represent over 80% of the overall market. Elements fuelling the market include higher disposable incomes, improved products fortified with nutrients, and an increasing number of mothers with employment. In the years to come, this market segment will benefit from falling breastfeeding rates.
Baby foods and infant formula products fare well in economic downturns as an essential rather than luxury product category. Parents are increasingly educated, with higher levels of disposable income, and greater awareness of health issues. This leads to greater demand for nutrient-dense products, leading companies to focus on product quality, marketing and innovation. Specialized, fortified and soy-milk based formulas are recording increasingly strong sales.
The world safety seat and pram market is highly competitive. Companies compete through brand-specific marketing and price. The outlook for this market segment is unclear due to constant changes in distribution and supply patterns.
The global disposable diaper industry is expected to exceed $33 billion by 2017, according to Global Industry Analysts. Growth potential is high in regions such as Eastern Europe, Asia-Pacific and Latin America, offering relatively untapped markets compared with the mature markets of the US and the EU, where designer diapers continue to fuel growth. Challenges facing the market include increased demand for cloth diapers and non-biodegradable disposable diapers.
Regional Markets
India's baby care product market is becoming the most rapidly growing baby care market thanks to a growing population below the age of four, rising parental disposable income and greater awareness concerning baby care. According to RNCOS, this market will record 12% yearly growth through 2014. India will also attract many leading international companies, diversifying their product portfolios in a bid to claim a share of the Indian market.
Industry Leaders
Key players in the global baby care products market include Johnson & Johnson, Gerber Products, Wakodo, Morinaga Milk, Nestle, Procter & Gamble, California Baby, Synutra, Mead Johnson Nutrition, Kao, Babies 'R' Us, Pampers, Beech-Nut Nutrition, UniCharm, SMA Nutrition, Hain-Celestial, SCA Hygiene Products, Danone, Hero, Abbott Nutrition, The Parent Company, Seventh Generation, Fisher-Price, Organix Brands, Kimberly-Clark, Earth's Best, HJ Heinz, and International Inc.
Market Outlook
The global baby care product market continues to go through changes, with companies diversifying their product portfolios to offer ever-increasing product ranges. Traditionally limited to everyday products such as diapers and baby powers, today's baby care industry offers a wider range of product lines such as cradle cap treatments and massage oils. Companies are also building on the basic essentials of creams and powders to extend product ranges through added extras like scented hypoallergenic baby powder with aloe vera and vitamin E.
The industry must continue increasing marketing budgets to combat bad publicity, which can put a dent in product sales such as the blow to the formula market caused by reports of melamine contaminated milk products. Such scares damage consumer confidence and company credibility, necessitating strong publicity campaigning as a remedy. Government involvement in manufacturing practices is also likely to increase, meaning that companies will have to comply with standards set in place to help protect consumers.
Asia represents an important region in the global market, with its near 60% yearly birth rate providing the incentive for companies to concentrate their efforts on this region. The region is also attractive for international and domestic players due to increasing numbers of women in the workforce and rising affluence leading to higher per-child spending.
Leading Industry Associations
You might be interested in these related markets