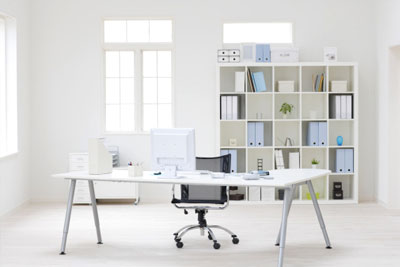 Global Office Goods Industry
The global office services and supplies market is expected to record yearly growth in excess of 3% through 2015, to reach almost $222 billion, according to MarketLine. Paper-based products represent the leading market segment, generating close to $87 billion in sales in 2010, or 45% of the overall market. The Americas represent a near 56% share of the global office services and supplies market.
The office goods industry refers to the manufacture, distribution and sale of offices product such as stationery, computers and furniture, and also office services such as printing and binding. Key players operating in this fragmented market include OfficeMax, Staples, Lyreco, Corporate Express and Office Depot.
Key Market Segments
The world stationery products market is expected to exceed $155 billion by 2015, according to research from Global Industry Analysts. Factors fuelling market growth include technological innovation and more widespread literacy throughout a rising global population.
Global Industry Analysts predicts the global printing machinery and supplies market will exceed $21 billion by 2015. Market growth will be driven by increasing demand for digitalcolor presses, specialty printers and inkjet printers. Other key elements for market expansion include competitive pricing, and evolving media and technology goods.
The US photocopier market is expected to surpass 1.5 million units by 2015, reports Global Industry Analysts. Factors fuelling the market include photocopying digitalization, and falling product prices. The market has changed in large part due to the combination of numerous technologies into one device that can carry out several functions such as scanning, faxing, printing and copying.
Product innovation through research and development allows manufacturers to offer more compact photocopiers and color printers that work at higher speeds. Businesses have increasing use for such devices as they allow them to design and print company brochures and pamphlets, negating the need to outsource parts of internal communications activity.
New technologies such as Wi-Fi and greater market penetration of multi-functional devices, are driving demand for digital photocopiers. The US photocopiers market continues to be lead by monochrome copiers.
Other products produced in the global office furniture industry include goods that facilitate the smooth running of an office and every day business such as filing cabinets, bookcases, chairs and desks. The furniture can also cover a wider range of products like equipment for workplace cafeterias, furniture parts and structural elements such as partitions, countertops and workspace fixtures.
Office furniture consumers are not always necessarily passive, purchasing finished products, but can have greater involvement and choice by tailoring or designing goods to fit their needs and that are in line with their aesthetic tastes.
Market Outlook
The global office goods industry is strongly influenced by economic environment. During the economic recession as employment rates fell and companies were obliged to prioritize cost cutting measures, demand for office goods fell.
As the economy recovers and businesses have larger budgets to work with, companies can once again concentrate on improving the workplace to optimize employee effort and appeal aesthetically to their customers. With employment rates rising and companies catering to larger numbers of employees, the need to improve or refurbish office spaces is increasing. Demand for office goods naturally follows an upswing in the wider economy.
Between more environmentally conscious consumers and stricter government legislation put in place to minimize harm to the environment, office goods industry players will continue making greater efforts to move toward green packaging and more environmentally friendly workplace environments.
Leading Industry Associations
You might be interested in these related markets