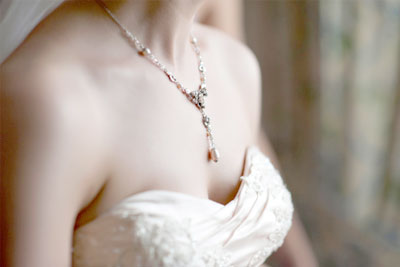 Global Luxury Goods Industry
The global luxury goods industry should exceed $307 billion by 2015, according to research from private firm Global Industry Analysts. The market will be driven by rising income as the economy recovers after the recession. Other relevant factors to the market include consumer diversification, as there is a shift in target demographics away from very affluent consumers, and a change in lifestyles that means luxury goods are attainable to a wider population. Luxury products include clothing, footwear, jewelry, handbags, wines, yachts, perfumes, watches and cosmetics.
Luxury goods manufacturers meet consumer demand by focusing on brand, aesthetics, quality materials, superior craftsmanship and pricing to transform everyday objects into status symbols. The industry rises and falls in tandem with gross domestic product, seeing demand climb in times of economic stability and plummeting in unfavorable economic climates as consumers cut back on non-essential spending.
Asia-Pacific is expected to record almost 16% annual growth in luxury goods between 2007 and 2015. Luxury watches represent the leading market segment in terms of value with over 17% of the overall market, while cosmetics represent the fastest-growing market segment.
Key Market Segments
The world apparel, accessories and luxury goods market is expected to record yearly growth of almost 3.5% in the five-year period ending 2015, to reach almost $1.7 trillion, reports MarketLine. Womenswear represents the largest market segment, generating almost $603 billion or 42% of the overall market.
The global gourmet products market enjoys strong demand, as consumers are willing to pay extra for ethical food and drink, a factor that looms large in gourmet advertising. Products claiming health benefits are also successful, reports Business Insights.
Koncept Analytics estimates the US, the UK and France hold a combined 75% of the global champagne market, which has recorded 8% growth in shipments recently, a strong indicator that the market is recovering after the economic recession. Key players in the global champagne industry include Laurent Perrier, Moët Hennessy Louis Vuitton, Lanson-BCC and Vranken-Pommery.
The global luxury car market is recording strong growth in China, with forecast sales of almost 910,000 units in 2011, according to Dion Research, representing 25% year-on-year expansion. The market, which is expected to expand by a further 20% in 2012, is driven by increasing spending capacity, new car launches and new manufacturing sites.
Luxury car demand in India is particularly strong, recording its highest-ever sales in the first quarter of 2011, reports Smart Research Insights. Companies such as Audi, Aston Martin, Mercedes and BMW are likely to focus on India in the coming years. The 2010 luxury car market in India sold around 18,000 units, and numbers are forecast to climb to 30,000 before 2015.
Regional Market Share
The EU, Japan and the Americas combined dominate the global luxury goods market, reports Koncept Analytics. India and China are both expected to record strong growth as incomes rise. Chinese market growth is expected to outpace that of Japan over the coming years.
Datamonitor forecasts strong growth from China, Taiwan and South Korea in the coming years, with many international companies focusing on China in advertising campaigns, aiming to boost market growth.
Industry Leaders
Key players operating in the global luxury goods industry include Bulgari, Tiffany and Co, Shiseido, Polo Ralph Lauren, Valentino, Burberry, PPR, Armani, LVMH, Gucci, Hermes, Fashion Group, Christian Dior, Prada and L'Oreal.
Market Outlook
The world luxury goods market is benefiting from changing attitudes towards luxury, once the domain of the very wealthy, now becoming accessible to a wider, less-wealthy demographic. Euromonitor International points out the importance of packaging in attracting new consumers, boosting demand in Brazil, Russia, India and China.
The luxury goods industry is expected to grow by 65% between 2010 and 2015, according to Datamonitor, led by rising demand in developing countries.
Leading Industry Associations