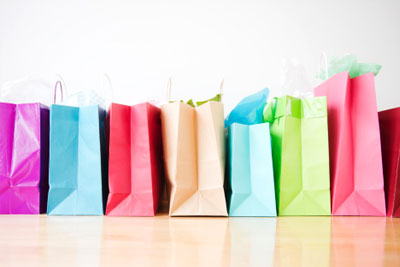 Global Retail Industry
The global retail market generated more than $10.5 trillion in 2010, according to research from MarketLine. Market expansion is expected to record yearly growth of close to 5% through 2015 to exceed $13.2 trillion. Food and groceries represent the leading market segment, generating more than $6.63 trillion in 2010, or close to 65% of the overall market.
The global online retail industry is expected to reach almost $830 billion in 2015, reports MarketLine. This represents 90% market expansion in just five years. Electronics are the leading market segment, with close to 34% of the overall market. The Americas represent more than 40% of the global online retail industry.
Key Market Segments
The global e-commerce industry is boosted by wider internet penetration, with over 2 billion people using the internet in 2011, reports yStats. Business to consumer e-commerce showed strong growth in the US in 2011. Growth is forecast to slow over the years to come. Growth in other regions will gain momentum, including Brazil, where e-commerce sales rose 30% year-on-year in 2011. Growth potential is particularly strong in Eastern Europe; between 2009 and 2010 market growth entered the double-digits in Russia, Poland and Czech Republic. In 2010, business to consumer e-commerce sales were nearly $1.3 billion, leaving room for growth.
The world specialty retail market reached almost $7.16 trillion in 2010, according to MarketLine. The industry is expected to record yearly growth of almost 4.5% through 2015 to reach almost $8.87 trillion. Automotive retail represents the leading market segment, reaching almost $4 trillion in 2010 or 55% of the overall market. Products encompassed in the specialty retail industry include computer and electronics, automotive retail, home furnishing retail, apparel retail and specialty stores.
The world multi-line retail industry generated almost $1.64 trillion in 2010, reports MarketLine. The market is expected to record yearly growth of over 3.5% through 2015 to exceed $1.96 trillion. Apparel and footwear represent the leading market segments, generating almost $473 billion, or close to 30% of the overall market.
Global Industry Analysts estimate global department store sales will reach almost $425 billion by 2015. Strong growth is forecast in emerging markets such as Latin America, Middle East and Asia. There will be a simultaneous falling off in the EU, Japan and the US, where other players are encroaching on the market, including discount stores, supermarkets and specialized retailers.
The convenience store industry is recording strong growth in Asia, even through the economic recession, reports RNCOS. The US and the UK are well-established regional markets, where convenience store saturation limits growth potential. The South Korean convenience store market exceeded $225 billion in 2010. Convenience stores represent less than 1% of grocery outlets in countries such as Vietnam, China and Indonesia, representing huge market growth potential.
Industry Leaders
Key players operating in the global retail market include House of Fraser, Galeries Lafayette, Arnotts, Fenwick, Bloomingdale's, John Lewis, GALERIA Kaufhof, Arcandor, Debenhams, Saks Fifth Avenue, Macy's, Stockmann, Marks & Spencer, Beales, Sears, DWW Woolworth Germany, El Corte Inglés, Dillard's, Roebuck & Company, The Bay, Nordstrom and Maxeda.
Market Outlook
The world retailing industry is becoming increasingly competitive, forcing companies to take an innovative approach to attract consumers and encourage long-term loyalty. Department stores, for example, are increasing consumer footfalls by replacing more expensive brand-name products with less expensive private-label products.
BCC Research estimates the global retail technology industry to be worth almost $7 billion, set to increase to $9.5 billion in 2015, representing yearly growth of almost 6.5%. The market refers to retail technologies at mobile self-scanners, electronic fund transfer point-of-sale terminals, point-of-sale terminals and self-checkout terminals. The latter is expected to record the strongest growth through 2015, growing from under $485 million in 2010 to over $1 billion in 2015, marking yearly growth of 18%. The mobile self-scanner market segment is expected to record 17% yearly growth to reach almost $120 million in 2015, up from under $55 million in 2010.
Leading Industry Associations