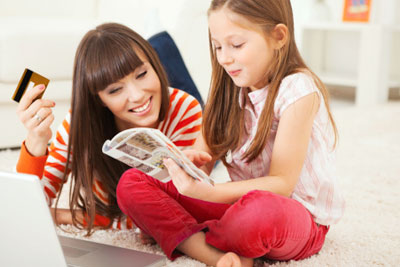 Global Catalog & Mail Order Industry
Growth in the catalog and mail sector is fuelled by current increasingly busy lifestyles, leaving little time for shopping in traditional retail stores. In this context, consumers are attracted to mail order as a retail channel that is highly convenient, cutting down on time and hassle to allow consumers to shop from home. Low capital and investment requirements are equally driving market growth with greater numbers of goods available to be distributed to consumers eager for a wider range of products to choose from.
Non-store retailing offers consumers a choice of products displayed either in catalogs or on company websites. Consumers can access a wealth of product information such as prices, product specifications and images of the products. Major product lines available through non-store retail channels include beauty, drugs, health aids, hardware, clothing and computer software. The main advantage of the mail order business is that companies can afford to be more cost competitive since they are not shelling out for store-related costs.
The global mail order market is forecast to reach $835 billion by 2015, according to research from Global Industry Analysts.
Key Segments
In the past, catalog companies employed the agency model, which involved the distribution of catalogs by sales representatives who also took customer orders. Global Industry Analysts points to the rising number of retailers using more than a single retail format to reach a greater number of customers. Multi-channel marketing affords companies access to a larger customer base, allowing them to boost sales volume. Retailers often rely on both catalogs and internet sales channels, using a range of marketing strategies such as online catalogs, exclusive merchandise, catalog kiosks, sales associate referrals, e-mail promotions and sales circulars. When looking at mail order industry statistics, we can see that leading players in the sector have enlisted the help of e-mail marketing in recent years to earn greater market share.
Among the various mail order businesses, pharmacies represent one of the leading market segments, according to Global Industry Analysts. Mail order pharmacies are popular with customers for the ease of ordering prescriptions via internet, fax or phone. This channel also means advantages for pharmacy benefit management (PBM) companies, including the fact that the mail order channel means PBMs avoid having to pay retail pharmacies dispensing charges. It also offers a higher substitution rate for generic drugs compared with retail pharmacies. PBMs also enjoy lower costs as mail order prescriptions are given out in three-month lots rather than the usual one-month delivery of retail prescriptions.
Regional Market Share
According to research from IBIS World, the mail order market in the US is expected to witness declining growth rates for the next five-year period mainly due to greater internet use. As economic recovery continues, levels of disposable income will continue to rise, encouraging consumers back into brick-and-mortar retail stores to shop. Consumers will also increasingly use internet stores to make purchases. One positive point for the industry moving forward is the rising number of women in the workplace, which will mean time constraints that see a certain number of female consumers rely on mail order for their purchases.
Market Outlook
Catalog and mail order will still exist but will need to make way for the ever-rising popularity of online shopping. Global Industry Analysts predicts that moving forward, the number of consumers turning to internet shopping will increase worldwide, with three main retail category growth modes – plateau, steep and steady. The plateau group includes books, software and PCs, while the steep group encompasses home and personal care products such as groceries, home improvement and over-the-counter drugs. The latter is forecast to record strong growth, contrary to the plateau group. The steady group is expected to represent the strongest growth sector and involves heavy volume goods including apparel and consumer electronics. Over coming years, the online shopping experience will undergo changes such as the use of interactive videos to promote products and give consumers product information.
Leading Industry Associations
You might be interested in these related markets