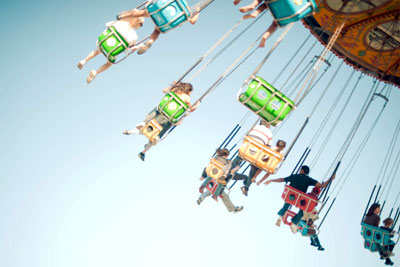 Global Amusement & Theme Parks Industry
The global amusement and theme park market is expected to generate revenue of almost $32 billion by 2017, according to research from Global Industry Analysts.
Though the industry was negatively impacted by the economic recession in 2009, it entered into a phase of recovery in 2010 and 2011. Going forward market growth will be fuelled by rising consumer spending on leisure and entertainment, increasing levels of disposable income, and higher mass entertainment popularity. Urbanization in developing countries and an expanding base of middle-class households will also drive demand.
Theme parks involve specialized entertainment with a specific theme, offered at outdoor sites. Traditional theme parks feature a range of games, concerts, rides and events organized around a theme such as movies, myths and legends, countries, and fairy tales. Theme parks are popular outings for family leisure activities and entertainment.
The US and Western Europe are established markets where theme park visitor attendance has been stabilizing over recent years. Obstacles to market growth in this sector mainly originate in rivalry from other entertainment options, widening deficits, and unemployment.
More »