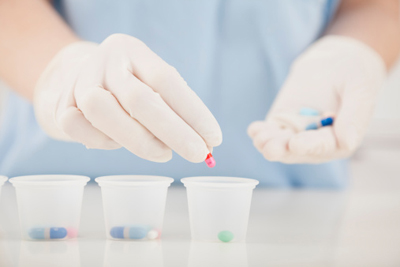 Global Biotechnology Industry
The global biotechnology industry is forecast to exceed $320 billion by 2015, reports Global Industry Analysts. Market growth is fuelled by economic recovery, increased R&D funding, government initiatives and biotechnology used in agriculture and medical sciences. Developing nations, particularly China and India, are becoming major markets in the fields of agricultural and industrial biotechnology.
The economic crisis negatively impacted the biotechnology market, and brought about revenue declines in the US and the EU as a result of limited capital inflows and the delay or cancellation of projects. The market has entered a phase of recovery, with many large biotechnology outfits generating revenue thanks to new cost-savings and efficiency measures.
Industry funding is on the rise on the back of more favorable economic conditions, though this funding is concentrated in a small number of larger outfits. Smaller companies are still struggling to raise R&D funds. The situation is likely to improve as venture capitalists exercise greater caution in seeking more secure investment options.
Key Market Segments
Biological Therapy - The biotechnology industry was further segmented in 2011, steered away from its traditional drug focus and into other fields, including cleantech and chemical manufacturing. BCC Research points to the focus on funding in low-possibility-of-success (POS) areas, such as antineoplastic and immunomodulating agents over other fields with greater success potential such as dermatology or acute diseases.
Genetic Testing represents an important market if we consider diagnosis as the key to better quality healthcare. This segment involves testing for chromosome, protein and gene abnormality or changes linked with inherited medical conditions. The global genetic testing industry is in a period of strong growth, fuelled by rising numbers of genetic disorders, better awareness and an aging population. The market was worth $1.5 billion in 2010, reports RNCOS.
The world genetic testing (and genomics) market is expected to reach $4 billion by 2015. Genetic testing for cancer is likely to experience one of the highest growth rates, receiving particular interest from the private sector and the scientific community at large. Direct-to-consumer genetic testing is a market segment that is likely to take off, with many new outfits on the market. Market shapers include 23andme and deCODE.
Biopharmaceuticals - Global enzyme demand is expected to grow, with the market expected to exceed $7.5 billion in 2010, according to Freedonia. The majority of markets are forecast to record yearly growth in of more than 5%, except for biofuel production and certain other smaller industrial enzyme segments. Regional growth rates will be highest in markets like the Africa/Mideast region, and Central and South America. Growth will be comparatively lower in established economies such as the US and the EU. Enzyme demand in North America will be negatively impacted by a slow switch over to biomass-based biofuel production. EU enzyme demand will be negatively impacted by the EU debt crisis.
Regional Market Share
The US dominates the global biotechnology industry, followed by developed EU nations such as Germany, Spain, France and the UK, reports Global Industry Analysts. Developing nations like China and India are likely to record strong growth in agricultural and industrial biotechnology industries due to rising income levels and population. Both countries are playing an increasingly significant role in the biotech drugs market on the back of relatively low-cost investment and a high level of expertise.
Market Outlook
Growth in the global biotechnology industry will be driven by improving healthcare infrastructure and increasing private-sector interest in information technology, according to Global Industry Analysts. There will likely be increasing merger and acquisitions activity over the coming years, driven by blockbuster drug patent expiration and healthcare regulations put in place to control costs. Smaller outfits will likely divest their businesses to larger outfits, or lean on in-licensing collaborations and partnerships with more financially secure outfits due to capital limitations.
Technological advancements, increasingly strict regulatory policies, public awareness and intellectual property are among the factors that will positively affect the biotechnology sector. Biotechnology applications will continue to increase, with agricultural, environmental sciences, medical, health and food sectors major end-use domains.
Biotech investments will continue to be aimed at new drug and therapy discoveries, led by specializations such as oncology, inflammation and cardiology. Therapeutic categories, including hormone treatment and diabetes, will receive increased attention from biotech drug companies in response to rising treatment demand in these sectors.
Leading Industry Associations