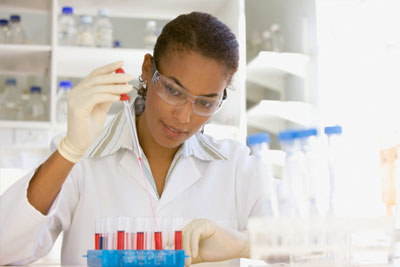 Global Biological Therapy Industry
The world biologics industry was worth almost $150 billion in 2010, according to research from BCC Research. The market is expected to record yearly growth of around 10% to reach almost $240 billion by 2015.
Market growth is fuelled by interest in biosimilars, the need to elaborate a superior drug pipeline, a move toward cost-reducing manufacturing technologies and appealing targets against challenging diseases.
Key Market Segments
The global gene therapy market is benefiting from increasing interest in the development of disease treatment. RNCOS notes that this market holds strong development potential as progress in the field of gene therapy facilitates research into the pathogenesis of diseases. This involves a move from research laboratories to clinical trials, which leads to greater potential for the biotechnology sector. Gene therapy market expansion is expected to be very strong over the coming years, fuelled by interest from biopharma companies focused on the area. Companies are expected to elaborate therapies for disease through on-site research and grow acquired therapies into commercial forms.
Gene therapy will prove vital to the medical industry to provide a disease-specific approach to developing treatments. The therapeutic applications of gene therapy are expanding to encompass areas like acquired diseases, including immunodeficiency syndromes. Growth is strong in the US, the EU, China, Japan and Canada. Cancer treatment is expected to represent the fastest-growing segment, followed by infectious diseases such as AIDS.
The global RNA Interference (RNAi) industry is expected to record 28% yearly growth for the five-year period ending 2015, reports RNCOS. Market growth will be fuelled by greater use of the expertise for functional genomics research, necessary for target validation, drug discovery and drug development.
The worldwide market for cancer therapiesis expected to reach $225 billion by 2017, according to research from Global Industry Analysts. Market expansion will be fuelled by increasing numbers of cancer patients, adoption of new drugs and growing existing drugs. Market growth will also be driven by greater adoption of high-priced biologic therapies in cancer treatment. Medical treatment of cancer includes therapies such as chemotherapy, radiotherapy and gene therapy. The majority of cancer therapies are elaborated using hormones and cytokines, colony stimulating factors, monoclonal antibodies oncolytic viruses, cancer vaccines, antisense oligonucleotides and other approaches.
Leading companies in the sector include Takeda Pharmaceutical Company, GlaxoSmithKline, Eli Lilly, Amgen, Hoffmann-La Roche, Janssen Biotech, Sanofi-Aventis, AstraZeneca, Celgene Corporation, Novartis, Genentech and Bristol-Myers Squibb.
Regional Market Share
The US stem cell market is expected to record yearly growth of 45% between 2011 and 2013, reports RNCOS. The market has recorded strong growth over the past few years with massive investment despite the economic recession. Stem cell technologies and products are giving rise to breakthroughs in the treatment of diseases.
Improved outcomes from stem cell research are facilitating new treatment developments and helping cut healthcare costs in the overburdened US healthcare system. Stem cell research is playing an important role in drug discovery and innovative developments in the sector. While the use of stem cell related therapies are receiving increasing recognition, ethical issues have not been entirely quelled.
State funding for stem cell research has helped drive market growth, with strong support coming from state bodies, such as the New York State Stem Cell Science, the California Institute for Regenerative Medicine and the National Institute of Health. Funding has facilitated research and provided sure backing for the industry.
Market Outlook
The global population is rising and ageing, suffering from increasing incidences of disease. Biological therapy represents an area with vast potential for the medical science sector. Due to the high expense of developing and producing biologic treatments, the pressure to reduce prices is growing. The success of the market remains dependent on government funding and approvals by prominent health bodies.
Leading Industry Associations
You might be interested in these related markets