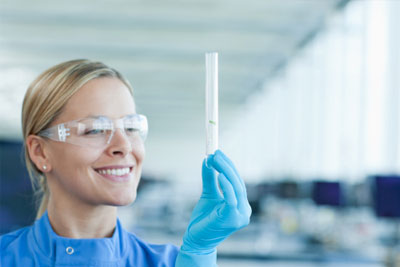 Global Biopharmaceutical Industry
The global biopharmaceutical industry (a part of the biotechnology market) is currently worth over $145 billion, according to research conducted by BioPlan Associates. The industry should exceed $167 billion in 2015, says IMARC.
Biopharmaceuticals are used in the prevention and treatment of disease, and there are over 300 approved biopharmaceuticals on the market, with many in clinical development yet to come. The market has benefited from the need for pharmaceutical manufacturers to boost output, but it has a high risk factor, with only three out of 10 drugs that pass to the clinical phase receiving market clearance.
Cost containment and biosimilar entry in developed markets continue to see slow growth, but the market should expand thanks to biopharmaceutical capacity to outperform traditional small molecule drugs. Over the coming five-year period, factors such as development of emerging markets and a rich late-stage pipeline are expected to fuel growth.
Key Market Segments
The world biosimilar market is expected to record yearly growth in excess of 50% between 2010 and 2015, reports RNCOS. Market growth is being driven by factors such as costly drugs, high pharmaceutical expenditure and a global aging population. Market expansion will be further fuelled by expiring patents and the increasing cost of drugs. Sandoz is the leading company operating in the global biosimilars market, recording the highest sales. Teva and Hospira are developing a biosimilar product range.
The global enzyme market is expected to exceed $7.5 billion in 2015, reports Freedonia, and it should surpass yearly growth of 5%. The fastest rate of growth will be recorded in smaller markets such as the Africa/Middle East region, and Central and South America. Asia-Pacific is expected to record strong growth, while the EU and North America are forecast to record below-average growth.
The global protein therapeutics market is forecast to see yearly growth of 13% between 2012 and 2014, reports RNCOS. Increased investment and the introduction of new protein therapeutics will fuel market expansion. Protein therapeutics have been recording a high rate of growth in recent years, vital to the treatment of many diseases. Protein therapeutics are particularly efficient due to their targeted approach, which allows the treatment of disease with little or no negative impact on healthy organs. Protein therapies are necessary in a healthcare landscape, witnessing rapidly rising rates of chronic illnesses like cardiovascular diseases, diabetes and cancer.
The cancer monoclonal antibodies market is expected to grow at a yearly rate in excess of 5% between 2012 and 2015, according to RNCOS. Cancer monoclonal antibodies are used to treat tumors with a high degree of specification. The market is driven by increasing prevalence of cancer and the need for more innovation research. The industry is witnessing rising consolidation.
Regional Regulation
The Food and Drug Administration is responsible for the approval of biosimilars in the US. The agency focuses on issues such as exclusivity, interchangeability, user fees and comparative studies, reports Datamonitor. The approval of biosimilars in the EU falls under the authority of the European Medicines Agency, which aims to put a framework in place for complex products like monoclonal antibodies. In Brazil, the government is open to using biosimilars in an attempt to cut healthcare spending.
Market Outlook
With many major drugs set to see their patents expire before 2020, the biosimilars market is likely to expand in the EU. According to research from FirstWord, the EU biosimilars market has a forecast worth of between $2.25 billion and close to $5 billion for 2015. Obstacles to market growth include approval, development and manufacturing of biosimilars as well as the capacity of originator outfits to block products.
Leading Industry Associations
You might be interested in these related markets