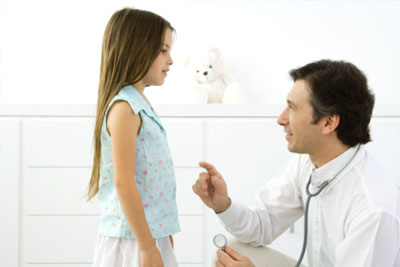 Global Healthcare Industry
The global healthcare services market is forecast to reach $3 trillion by 2015, according to research from Global Industry Analysts. Investment in sectors such as home healthcare, healthcare IT and telehealth are expected to continue fuelling market expansion. Due to the world's aging population, the demand for home healthcare is likely to continue climbing over the years to come.
The healthcare services industry is labor intensive and overburdened in many regions, making telehealth and healthcare IT attractive options. With medical technologies continually developing, these options are proving beneficial to patients and the overall healthcare system.
The global healthcare services market is impacted by government legislation and incentives. Spending in the sector continues to climb, partly due to the availability of new drugs, higher health insurance premiums and advanced technology services. Demographic profiles also play an important role in the industry, with demand created by lifestyle-related medical conditions. In addition, an aging population means that age-related health conditions continue to create demand.
Spending on home healthcare is forecast to continue rising as elderly and terminally ill patients opt for the ease of receiving healthcare at home rather than in hospitals or clinics. As with many other industry sectors, information technology is also affecting the area of healthcare services, with many healthcare bodies concentrating their efforts on setting up or enhancing their electronic medical records systems, electronic health records and personal health records.
Key Market Segments
The global telemedicine market is expected to record close to 20% yearly growth between 2010 and 2015, according to research from RNCOS. The sector facilitates interactive healthcare through telecommunication and technology. Market expansion is driven by the need to cut costs within the medical sector, ease of penetration and wider availability of equitable healthcare. Increasingly common conditions, such as diabetes, are also fueling telemedicine market growth. The sector benefits from rising private and state sponsorship.
The global mhealthcare and home monitoring market continues to expand, largely due to patient ease and comfort, cost cutting in the healthcare sector, and technological developments. Berg Insight estimates the number of home monitoring systems with integrated communication capabilities will record 18% yearly growth between 2010 and 2016 to reach almost 5 million connections worldwide. The number of devices with integrated cellular connectivity is forecast to grow at a yearly rate of almost 35% in the five-year period ending 2016 to reach almost 2.5 million. mHealth refers to data services, applications and communications related to mobile health. In addition, mHealthcare and home monitoring are widely used to monitor chronic conditions such as diabetes, cardiac arrhythmia, chronic obstructive pulmonary disease, ischemic diseases and hypertension. According to Berg Insight, over 200 million individuals in the US and the EU suffer from one or more diseases for which home monitoring is a suitable option.
Technological developments within the healthcare sector help to keep costs down and elaborate more suitable methods to monitor and treat medical conditions. The potential for wireless technologies remains vast, as it is relatively new to the market. There were more than two million individuals using home monitoring devices with integrated connectivity at the end of 2011.
The global regenerative medicinemarket exceeded $7 billion in 2010, according to RNCOS. This relatively new sector encompasses many disciplines including stem-cell biology, bioengineering, nano-science and tissue engineering. Factors fuelling market growth include higher incidence of degenerative diseases, aging population and technological innovation.
Market Outlook
The global healthcare system is increasingly overburdened, with rising numbers of people suffering from chronic diseases and lifestyle-related conditions. Expenditure continues to grow due to an expanding, and aging, global population. BCC Research points to the role played by universal healthcare coverage in boosting healthcare system efficiency. As budgets tighten and costs rise, technological development is becoming increasingly important, with health practitioners likely to continue making greater use of communications and information technology to treat their patients.
Leading Industry Associations