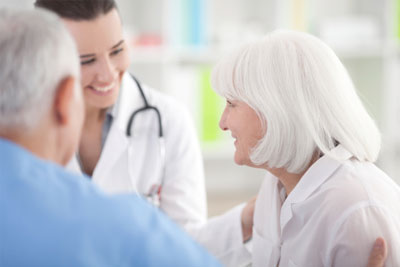 Global Cardiovascular Device Industry
The global cardiovascular device industry (part of the medical devices market) is growing rapidly and exhibits signs that it will continue to evolve and expand to reach over $97 billion by 2015, up from nearly $85 billion in 2010 according to a study from BCC Research. This boom is strongly supported by a variety of heart health-related problems that are steadily increasing in number around the world: Over 80 million people suffer from cardiovascular diseases (CVDs) globally reports the American Heart Association, with more than 17 million deaths every year.
Changes in lifestyle habits, particularly related to diet, are impacting population health profiles. The 2011 US National Health and Nutrition Survey found that added sugars accounted for more than 21% of US teenagers' total daily calorie consumption. With the next generation showing no desire to stop passing the sugar, diet-related CVDs look set to continue to rise.
These conditions have ranked heart disease as the world's leading killer, with governments and investors now motivated to invest in cardiovascular device research and development.
Key Segments & Products
The two leading market segments driving value are interventional devices and diagnostic devices, which are expected to hit $74 billion and $16 billion, respectively, in the next four years. Support-related products make up the rest of total market value.
On the product-specific side, stents are key. Coronary artery bypass grafts (CABG) were used in the treatment of coronary artery disease in the 1960s, replaced by the less-invasive balloon angioplasty (percutaneous transluminal coronary angioplasty or PTCA) a decade later. Bare Metal Stents replaced PTCA in the early 1990s, following widespread cases of restenosis (narrowing of a blood vessel, restricting blood flow) in patients the year after surgery. Medical device industry analysis shows that this change helped restenosis fall from 40% to less than 25%.
Drug eluting stents (DES) were developed in the 1990s and were used in 87% of angioplasty treatments by 2004. Research from Axis Research Mind shows that DESs are forecast to account for 65% of the stents market by 2015.
Other important cardiovascular device products include: guiding catheters, which are forecast to represent 55% of the combined emerging market value in Brazil, Russia, India, China, South Korea and South Africa by 2015; pacemakers; defibrillators; valves; artificial hearts; guidewires; ventrical support systems; and echocardiography.
Regional Market Leaders
The American Heart Association reports that over 67% of the population is classified as overweight and over a third as obese, which might be why North America accounts for close to 35% of the global interventional cardiovascular device market value. Europe ranks second with 25% of market value, and Asia-Pacific follows behind with nearly 12%, as reported by Axis Research Mind.
Market Competition
With demand growing rapidly, the market for cardiovascular devices is lucrative, and therefore fiercely competitive. Rival products, or lack thereof, can set a company's profits soaring or plummeting.
Medtronic, Boston Scientific and St. Jude Medical top the chart of cardiovascular device companies. In 2009, the trio accounted for over 60% of the market combined, says Business Insights. Medtronic was in the lead with device revenue reaching $8.6 billion. St. Jude could well come to dominate Boston Scientific and Medtronic in the future, with its innovative implantable cardiac resynchronization therapy defibrillator Quadra poised to become the next star of the cardiovascular device market.
Market Outlook
The World Heart Federation (WHF) unites 200 members spanning 100 countries in the fight against cardiovascular disease. It warns of the increasing prevalence of heart disease in developing nations and stresses the role of diet and physical activity in reducing blood pressure. With all evidence pointing to the unlikelihood of radical widespread changes in lifestyle habits, the world is likely to become increasingly dependent on the cardiovascular device market to treat escalating cases of heart-related diseases.
While market growth will continue to be curbed by cutbacks in the US healthcare system, reforms are set to alleviate some of the pressure. Relevant reforms to impact the cardiovascular monitoring and diagnostic (CMD) device market are the abolishment of lifetime caps in 2014, which have limited individual insurance to date; the raising of the cut-off age for individuals on their parents' insurance policies to 27; and a two-year credit of up to $1 billion for new therapies and disease-prevention investment.
Global Data research predicts the worldwide market for CMD devices will reach $1.2 billion by 2017. Products included in this market are electrocardiograph monitoring equipment, which is set to see 4% growth by 2017 to be worth over $410 million. By 2017, Chinese, Brazilian and Indian CMD device markets are forecast to grow between 8% and 12%.
Transcatheter heart valve (THV) devices are also set to fuel the cardiovascular device market in the US, with the average selling price (ASP) significantly higher than mechanical tissue heart valves. While the medical profession may opt for THVs nonetheless, healthcare cutbacks introduced during the economic recession spell cost competition for leading companies and limit ASP profits. The EU market will also see widespread adoption of THVs but growth will be driven by percutaneous heart valve (PHV) devices. The ASP of PHVs is superior to precedent conventional valves and should therefore drive revenue.
Leading Industry Associations
You might be interested in these related markets