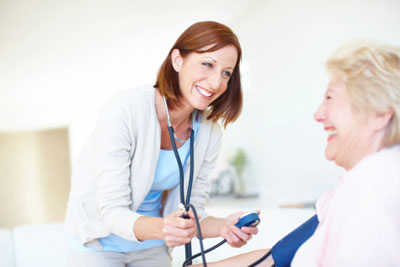 Global Medical Equipment and Supplies Industry
The global medical equipment and supplies industry currently represents an estimated annual revenue of $273 billion according to research from Espicom, with predictions showing world market worth could climb to $349 billion by 2016.
Medical equipment and supplies cover a vast range of tools and products such as monitoring systems, glucose meters, pumps, catheters, thermometers, syringes, blood processing devices, specialty bags, wound care and many others.
Key Market Segments
An array of surgical-related supplies and medical instruments make up 45% of the value of the medical equipment and supplies market, with the rest involving products such as patient monitoring devices and disposable products.
Catheters comprise a significant subsector of the medical equipment and supplies market, with BCC Research forecasting global catheter market worth to be $32 billion by 2014 for a yearly growth rate in excess of 12%.
Used to transfer data that allows for remote surveillance, patient monitoring systems are forecast to reach $9.3 billion in 2014, according to a report from TechNavio. This type of equipment helps curb lengthy, cost-intensive hospital stays, and key products include electrocardiogram (ECG) and mobile cardiac outpatient telemetry.
Koncept Analytics predicts compound annual growth of nearly 4% by 2013 for wound care, which constitutes a major component of the medical supplies market and encompasses products such as wound dressings, wound closure devices and gauze.
Market Trends
Global Industry Analysts reports that the medical equipment rental and leasing markets will be worth $56 billion by 2017. Leasing offers a cheaper alternative to purchasing outright, making medical equipment more accessible especially in the face of current cutbacks in healthcare. In fact, some 35%-40% of medical equipment is available on a rental basis in the US, and the market has potential in the rest of the world, with a yearly growth rate in excess of 7%.
Apart from leasing, refurbished medical equipment is also being used by big hospitals, who hand over their less up-to-date equipment for manufacturer refurbishing so smaller hospitals or developing countries can reuse it. Being a highly regulated industry, refurbishment of medical equipment necessitates strict controls for basic materials and product maintenance, especially in developing countries where lack of spare parts can prove problematic.
Regional Market Leaders
The US is a major player on the global medical market worth $85 billion according to industry analysts. The US is home to nearly 11,000 medical equipment and supplies companies, including major market leaders Baxter International, Johnson & Johnson, Medtronic and Boston Scientific. The US is also an importer and exporter of medical materials; a quarter of its market is accounted for by imports – primarily from Ireland, China and Mexico – and the same amount applies to exports, mostly to Japan and Canada.
Other key market leaders include Japan and Europe, which should hit nearly $20 billion in 2016 says Espicom.
Top Industry Players
About 50 of the top companies represent 60% of the market, making the industry quite condensed, with top spots going to medical supply leaders Boston Scientific, Johnson & Johnson and GE Healthcare.
With over 25,000 employees worldwide and headquartered in Massachusetts, Boston Scientific reported a 49% jump in revenue in Q2 2011. The company is poised to invest $150 million in the Chinese market for healthcare training and manufacturing, recruiting a thousand new employees over the next five-year period.
A member of the Johnson & Johnson group, Biosense Webster has been providing electrophysiology diagnostic catheters for over three decades, with key products being the ThermoCool® Irrigated Tip Catheter and the Lasso® Circular Variable Mapping Catheter. The company also offers the only FDA approved ablation catheters available in the US, namely the NaviStar® ThermoCool® Catheter and the EZ Steer® ThermoCool®/NAV Catheter.
Industry leader GE Healthcare provides a range of wireless patient monitoring systems, web-based patient viewing solutions and WMTS-based telemetry. GE Healthcare's anesthesia monitor provides analysis of basic physiological functions and its ApexPro CH is used for remote patient data monitoring. Headquartered in London, GE Healthcare is worth a €17 billion share of the General Electric Company.
Market Outlook
Though the medical equipment and supplies industry was affected by the economic crisis, demand is still strong, driven in large part by changing demographics. With an aging global population and constantly increasing life expectancy, demand for medical equipment and services is set to rise.
According to the US Central Intelligence Agency, life expectancy in the world's top 29 countries is 80 years and above. The number of people 65 years of age and over in the US at the turn of the century was 35 million, and this figure is forecast to rise to 54 million by 2020 and 86 million by 2050, marking a 146% rise in the elderly portion of the US population.
Apart from these changing demographics, other factors impacting positively on the medical equipment and supplies market going forward will include technological innovation, rising cases of chronic disease, and a combination of increases in medical tourism and advertising of products directly to potential patients/consumers.
Leading Industry Associations
You might be interested in these related markets