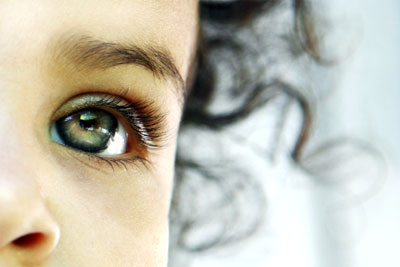 Global Ophthalmic Device Industry Trends
Changing trends in diet and lifestyle as well as increased longevity are growing the market for ophthalmological treatments: the global ophthalmic device market is expected to reach $28 billion by 2016 exhibiting a 2.5% compound annual growth rate from 2009 to 2016, according to GBI Research.
Overall, ophthalmologycovers devices, surgical procedures, pharmaceuticals and consumer eye-care goods used in the treatment of eye diseases and infections. Ophthalmology devices are used for a range of key procedures, including vitreoretinal surgery to treat retinal conditions and refractive surgery to restore impaired vision in cases such as hyperopia and myopia. Devices are also used for ophthalmological surgery in the treatment of glaucoma, the leading cause of blindness, and cataracts, the number-one cause of treatable blindness, to replace the natural eye lens with an intraocular lens.
Leading Regional Market
The US currently represents the biggest regional market in the global ophthalmic device industry and is set to reach 27% market share by 2016, at which time it should be worth $7.6 billion in value reports GBI Research. Cataract surgery is the number-one surgical procedure carried out in the US, with 3 million procedures performed annually. According to Medical News Today, more than 20 million individuals over 40 years of age in the US have cataracts, and over 50% of the population could suffer from the condition by the age of 80.
Key Industry Leaders
Based in Texas, Alcon is the second-largest division of pharmaceutical giant Novartis, with sales across 180 markets spanning 75 countries. It is heavily involved in R&D, with plans to invest $4 billion over the next five years. Alcon is the world leader in ophthalmic surgical devices, products and pharmaceuticals, with its intraocular lenses AcrySof accounting for over 50 million lenses implanted worldwide. The company's Infiniti Vision System is used in cataract surgery and affords physicians greater accuracy and safety than traditional systems.
In existence since 1853, US-based Bausch & Lomb is a long-standing market player, offering ophthalmic surgical devices and instruments as well as ophthalmic pharmaceuticals. It launched the first soft contact lens on the market four decades ago, and partnered with pharmaceutical company Micro Labs in 2011 to launch in India, where the ophthalmology market is growing rapidly.
Market Outlook
The World Health Organization estimates that there are 285 million individuals suffering from visual impairment, with 65% over 50 years of age. Out of these sufferers, the majority - or 246 million - have low vision and another 39 million people are blind, with 82% more than 50 years old. In the US alone, eye disease is predicted to affect at least 50 million people within 15 years, and cases of impaired vision and blindness should double by 2040.
These predictions of increased eye disease coupled with an ever-ageing world population are key future growth drivers for the ophthalmology device market. Innovation in ophthalmic technologies for surgical lasers and intraocular lenses also further support high market competition.
Leading Industry Associations
You might be interested in these related markets