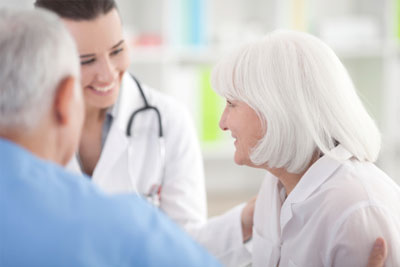 Global Respiratory Device Industry
The worldwide market for respiratory devices had an estimated worth of $4.5 billion in 2010, according to Global Data, with forecasts predicting a $2.6 billion increase in revenue by 2017 for a 7% yearly growth rate.

Demand for respiratory devices is fuelled by rising cases of respiratory illnesses, primarily sleep apnea, asthma and chronic obstructive pulmonary disease (such as chronic bronchitis and emphysema), which have increased due to higher levels of air pollution. Currently the world's fifth most-common cause of death and the root of almost 25% of respiratory deaths in the UK, chronic obstructive pulmonary disease is forecast to become the third-biggest killer worldwide by 2020, says the British Lung Foundation.
Asthma has equally become more and more prevalent over the past four decades, with 300 million people estimated to suffer from the condition throughout the world – or a 50% increase each decade. In the US alone, 10% of the population is asthmatic. According to a leading industry journal, asthma represents a yearly expense of between $300-$1,300 per patient. Outside of the US, asthma is also on the rise, with even higher incidences in other countries such as the UK, New Zealand, Australia and Ireland (where close to 15% of the population is estimated to suffer from asthma) and Canada (at just over 14%). In developed countries, asthma claims 1% to 2% of governmental healthcare spending; in the EU, spending on asthma reaches almost $22 billion annually.
Key Respiratory Devices
Respiratory devices on the market include ventilators, inhalers, oxygen concentrators, aerosol therapy nebulizers and positive airway pressure devices:
Ventilators are machines that are inserted into the trachea and help patients breathe by chest expansion or lowering the diaphragm to bring air to the lungs.
Inhalers and nebulizers allow patients to inhale medicine to relieve symptoms of respiratory illness such as shortness of breath.
Oxygen concentrators provide a supply of oxygen to facilitate breathing with built-in sensors to monitor oxygen purity.
Positive airway pressure (PAP) devices are electronic pre-dosed pressure delivery systems that provide patients with upper airway pressure flow to keep airways open in the treatment of sleep apnea. PAP devices constitute the most sizeable segment of the overall market for respiratory devices, representing 58% of total profits in 2010, according to Global Data.

Regional Market Leader
Targeting regional market share, the US constitutes the largest region in the respiratory devices market, with worth at $2.4 billion. This figure is estimated to rise to $4 billion by 2017 at a yearly growth rate of 8%.
Industry Leaders
The world leader in respiratory devices is ResMed, which holds 14% of the global market as well as approximately 40% of the world sleep apnea device market. Headquartered in San Diego, the company specializes in devices used to treat sleep-disordered breathing, which it estimates affects up to 20% of adults. ResMed's product range includes continuous positive airway pressure devices (S9 Elite, S9 Escape), humidifiers, and its trademark slimline and climateline tubes. It also invests 6% of its profits in product R&D.
Respironics is ResMed's main competitor in the US market. Acquired by Philips in 2008, Respironics is headquartered in Massachusetts and launched the first continuous positive airway pressure (CPAP) machine in 1985. It offers respiratory and sleep solutions with a range of masks, continuous positive airway pressure devices, auto-CPAP and bi-level therapy systems. Respironics claims its system-one REMstar auto device to be over 25% quieter than competitor ResMed's S9 autoset.
With headquarters in New Zealand and sales in over 120 countries, Fisher & Paykel Healthcare started in the respiratory devices market in 1971 by launching a respiratory humidifier system. The company currently offers products for respiratory care and the treatment of obstructive sleep apnea, including chambers, masks, generators and heated humidification solutions.
Other big names on the market are: Draegerwerk, Covidien, CareFusion Corporation and GE Healthcare.
Market Outlook
According to the World Health Organization's Global Alliance Against Chronic Respiratory Diseases, there are more than 1 billion chronic respiratory disease sufferers throughout the world, accounting for 4 million deaths annually. Increasing levels of pollution coupled with a rise in poor lifestyle habits - such as smoking, unbalanced diet and lack of exercise - mean that respiratory diseases will likely continue to rise; consequently the market for respiratory devices shows solid growth potential.
Leading Industry Associations
You might be interested in these related markets