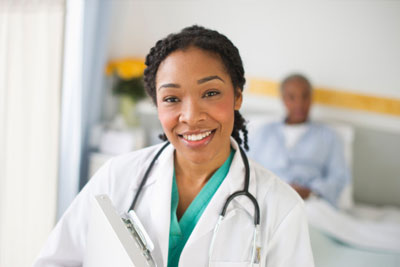 Global Drug Delivery Technology Industry
The worldwide market for the 10 most-popular drug delivery technologies (DDTs) is forecast to grow at a compound annual growth rate of 11% from $43.8 billion in 2009 to $81.5 billion in 2015, according to recent research.
Drug Delivery Technologies (DDTs) is one level down from the pharmaceutical industry and involve the administration of pharmaceuticals to a patient for therapeutic effect through various methods such as absorption and inhalation. Regardless of the potency of any given medication, its effect may be reduced by damage incurred by its less-than-optimal administering to a patient. For example, gastrointestinal acids can limit the absorption of a drug or its physiological availability. The method of administering pharmaceuticals is therefore a key factor in the treatment of disease. Certain drugs are administered topically, orally or by transmucosal avenues. Other drugs are administered intravenously (parenteral), such as peptide and protein drugs that could be damaged or less effective if administered through other routes.
Targeted drug delivery technology allows for the administering of drugs with higher concentration of the pharmaceutical in certain parts of the body. This targeted method of drug delivery limits side effects, necessitates fewer dosages and facilitates the honing in on diseased tissues while leaving healthy areas of the body untouched, for example in cancer treatment.
The DDT industry is a richly innovative one and is characterized by a high level of competition. DDT products are covered by heavy intellectual property protection, and sometimes their development and manufacture necessitate a combination of technological savvy. The industry therefore involves both intricate licensing practices and the teaming-up of two or more parties with common interests at times.
Leading Market Segments
Pharmaceuticals administered orally are the number-one category of drug delivery. Drugs administered by injection are in second place, with needle-free solutions taking over from needles to favor patient delivery instead of administering in a professional medical environment. According to research, the worldwide market for drug delivery by injection will grow at a compound annual growth rate of over 12% to hit almost $30 billion in 2015.
Espicom Business Intelligence estimated the controlled-release drug delivery technologies market to have been at $21 billion in 2008 and to be set to reach $29.5 billion in 2017, due to fall somewhat the following year because of expiring patents. The global nucleic acid delivery segment of the drug delivery market features 35 nucleic acid products in the works, spread across less than a dozen companies producing gene therapy treatments and DNA vaccines for cardiovascular disease, cancer and other chronic diseases; this segment could see more than $2 billion in supplementary sales by 2018.
Nanomedical drug delivery involves administering nanoscale molecules to patients while minimizing toxicity and maximizing bioavailability through the precision delivery of drugs to relevant sites in the body, facilitating healing where it is most needed. Espicom forecasts the nanotechnology product market will exceed $10 billion by 2018.
Targeted drug delivery is a market segment set to see the introduction of many new products, bringing its worth to an estimated $8.5 billion by 2018, reports Espicom. Advances in targeted drug delivery are vital in the treatment of such diseases as cancer where the medication used is often harmful to healthy cells.
Industry Leaders
Headquartered in Ireland and in operation for more than four decades, Elan Drug Technologies develops drug delivery technology such as its NanoCrystal mark under which it has five products reaching yearly sales in excess of $1.8 billion. The company's Oral Controlled Release Platforms, including Avinza, RitalinLA, and Verelan, allow timed release of specific dosages of drugs. Elan holds in excess of 2,000 patents or patent applications. The company has also launched a dozen drugs on the US DDT market over the past decade. Elan has 750 employees and markets 36 products in over 100 countries, with another dozen products in various stages of clinical development.
Attesting to the market's tendency toward joint ventures, Johnson and Johnson has acquired leading DDT companies through its mergers and acquisitions. US based ALZA Corporation, established in 1968, became a Johnson & Johnson subsidiary through a 2001 merger for over $10 billion. The company equally acquired insulin delivery company Animas Corporation, capitalizing on its insulin delivery pump product. It also acquired cardiovascular device company Conor Medsystems, which had developed controlled drug delivery technology used in its CoStar Stent.
Established in 1990, Labtec Pharma is a leading European drug delivery company specialized in transdermal and topical patches, and oral films. The company's estradiol patch used in hormone replacement therapy is marketed in more than 40 countries worldwide.
Drug Delivery Technology Industry Trends
The global DDT market is driven by biologics and medication that cannot be administered through traditional routes. In addition, some traditional pharmaceuticals are more effective and cause fewer side effects if delivered in a form that allows continuous release of the drug. This, along with important developments in targeted drug delivery permitting treatment of diseases locally with minimized harm to healthy surrounding cells, are key factors in the expansion of the DDT market.
DDT products can be developed after or in-tandem with the development of specific pharmaceutical products. This encourages cooperation between companies and profitable partnerships. Equally, the development of some new drugs could necessitate a drug delivery system already under patent, which also forces companies to corroborate.
Leading Industry Associations
You might be interested in these related markets