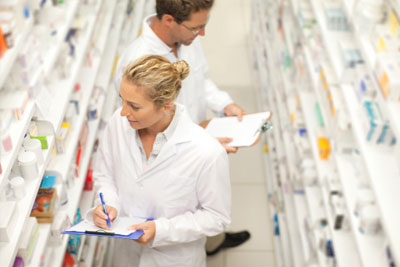 Global Generic Drug Industry
The global generic drug market should grow at a compound annual growth rate of 15% over five years to be worth just under $169 billion in 2014, according to a report from BCC Research.
The generic drug industry covers the marketing and sale of medication containing the same active ingredients and dosages as brand-name drugs manufactured by the pharmaceutical industry. Drugs can be prescribed under their chemical name without specifying a particular pharmaceutical brand or company. A key benefit of generic drugs is that they usually cost a fraction of the price of brand-name drugs, as much as 80% to 85% less according to the US Food and Drug Administration. For example, Glucotrol, a drug used in the treatment of diabetes, represents a monthly cost to patients of between $42 and $84 for 10 mg tablets; however, the drug's generic version, Glipizide, costs up to 10 times less at between $4 and $8 per month.
Generic drugs are under the same governance as brand-name drugs and must adhere to the same standards. When brand-name drugs come off patent, the market is opened up to generic versions. Patent protection generally protects a drug's intellectual property rights for about 20 years, but as the patent is effective from the clinical trial stage, the actual time the drug is on the market can be far less, often between 10 and 14 years. After a patent expires, pharmaceutical companies come under fierce pricing pressure due to competition from their less-expensive generic counterparts.
Drugs coming off patent through 2014 represent a forecast annual loss of $136 billion, according to industry analysis. Generics help reduce government spending on healthcare, accounting in part for a near 5% decrease in US drug spending, reports the FDA. The FDA acts as a governing body for generic drugs to enforce maximum standards of variation with brand-name drugs. However, in an 11-year study, variation in absorption of branded and generic drugs was found to be as little as 3.5%. Such negligible variation could equally exist in a comparison of two branded drugs.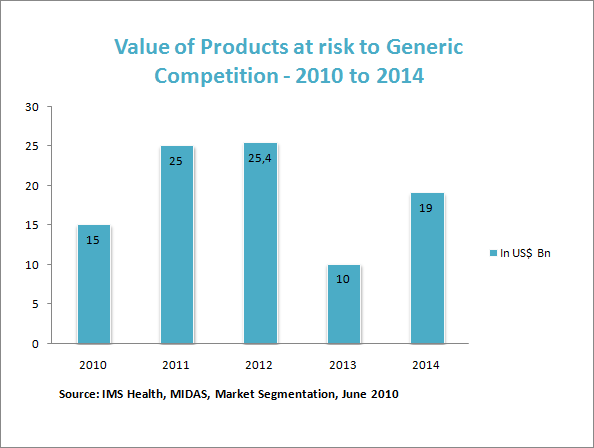 More »