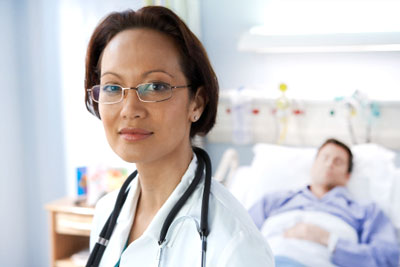 Global Pathology Industry
Pathology involves the study of the damaging impact of disease on cells and tissues and the way in which the body seeks to protect and repair itself. Pathology can be divided into two main branches, namely clinical and anatomic.
1) Clinical pathology involves the analysis of bodily fluids to diagnose disease through laboratory testing. Pathologists study aspects of disease such as its cause, the way in which it develops, how disease changes cells and the clinical manifestations of this change. Chemical pathology involves biochemical testing of any bodily fluid, most commonly plasma or serum. This segment incorporates endocrinology, which is the study of endocrine gland cells and the tissues that produce them, immunology, and pharmacology, the study of drugs. In the branch of cytogenics pathologists study cells, particularly chromosomes. Cytogenetics has been used to study conditions such as Down syndrome. The Global Down Syndrome Foundation estimates Federal research funding was at $22 million in 2010.
Medical microbiology involves the analysis of microorganisms such as parasites, bacteria and viruses. This discipline provides information on how pathogens invade a host and the way in which the body protects itself. This allows medical professionals to determine how to best facilitate the immune system's natural defense to heal infection. Advances in the field have led to vaccination against diseases such as tuberculosis. The discipline of medical microbiology includes the study of HIV. The Henry J. Kaiser Family Foundation reports 2011 federal spending on HIV/AIDS activities amounts to more than $20 billion in the US and almost $7 billion globally. With the World Health Organization estimating over 33 million people living with HIV in 2009 and close to 2 million deaths from AIDS, governments are likely to continue investing in pathology research into the disease.
2) The other main branch of pathology apart from clinical pathology is anatomic pathology, which involves the diagnosis of disease through laboratory analysis of the body. Anatomic pathology includes such fields of study as cytopathology, forensic pathology and surgical pathology. Forensic pathologists carry out autopsies on bodies to determine cause of death, disease or injury. It is a common practice in legal and criminal procedures and is often used to determine the circumstances of a person's death.
Cytopathology involves the cellular study of disease and includes the screening process known as a pap smear, which is used to test for early signs of cervical cancer. Surgical pathology involves the analysis of biopsies and surgical resections. The former consists of removing a sample from a patient to make a diagnosis based on small structures to determine the presence of a tumor, and whether it is benign or malignant, in the treatment of cancer. Biopsy analysis is carried out to diagnose and treat other diseases such as those stemming from infection and inflammation. A surgical resection involves removing a diseased organ from a patient to avoid its continued damage to the body or its spreading to healthy surrounding organs.
More »