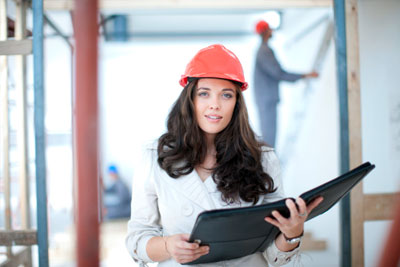 Global Home Building & Improvement Industry
The global home improvement market is expected to grow at a yearly rate of 2.5% between 2010 and 2015, according to MarketLine. The market has a predicted 2015 worth of almost $678 billion. In 2010, building materials led the overall market, generating $389 billion in profit, or 65% of the overall market.
Building and renovating homes involves general contractors and subcontractors who build new homes and remodel existing homes. Other firms involved in the industry include project construction management outfits, design companies and specialty trade contractors who provide specialized building services such as dry walling and masonry.
Home renovation projects also encompass the remodeling of external structures such as gardens, garages, and lawns. Homeowners undertake home improvement to make residential properties more comfortable, upgrade air conditioning and heating systems, waterproof roofs and basements, soundproof rooms, and to extend their homes and boost energy savings.
Key Market Segments
Global demand for windows and doors is expected to grow at 7% yearly through 2015 to hit $200 billion, according to research from Freedonia. China will continue to represent the largest share in the window and door market, predicted to grow by 2% to just under 30% in 2015. Industrialization and economic growth, along with larger housing unit sizes will fuel revenues. The US is expected to continue showing recovery, with close to 10% yearly growth through 2015.
The world laminate flooring market is expected to exceed 1.90 billion square meters by 2017, according to Global Industry Analysts. Growth will be fuelled by residential replacements, housing starts, and growing consumer demand in the DIY market. Expansion in the Asia-Pacific region will come largely from growing demand in India and China.
US Market
The US plumbing fixtures and fittings market is expected to see demand grow at over 7% yearly through 2015 to reach almost $11 billion, according to Freedonia. Higher spending on building construction will fuel the market. Demand was hit between 2007 and 2009 as builders opted for smaller bathrooms and cheaper fixtures and fittings. As the construction industry rebounds, builders will swing back toward larger bathrooms and more expensive fixtures and fittings.
Demand for fixtures will exceed that for fittings, with the former growing over 8.5% yearly to reach almost $6 billion in 2015. Consumer demand for more expensive products such as whirlpool bathtubs, hot tubs, spas and cast-polymer lavatories will generate higher profits. Plumbing fittings demand will increase by almost 5.5% yearly to $5 billion in 2015, fuelled by demand for low-flow fittings as consumers seek to cut utility bills and lower their water use. Fittings demand will show slower growth due to imports, mostly from cheaper Asian alternatives to domestic suppliers.
New homes will represent the highest rate of growth in the US plumbing fixtures and fittings market, with home improvement and repair leading the market in 2015. Demand will be driven by home renovations as consumers renovate kitchens and install more bathrooms.
US roofing demand is expected to expand at over 5.5% yearly to almost 265 million squares in 2015, reaching almost $24.5 billion, according to Freedonia. Yearly declines of over 6% in the five-year period ending 2010 will be remedied by greater construction spending, with the new homes market growing at over 20% yearly through 2015. Residential reroofing will drive demand through 2015, with laminated asphalt shingles taking the lead at 7% yearly growth. Laminated asphalt shingles is expected to represent 85% of overall roofing demand in 2015.
Market Outlook
Consumer demand for environmentally friendly products, along with government-imposed standards to limit environmental harm is shaping the home building and improvement market. Consumers are opting for greener options such as photovoltaic roofing and vegetative roofs. Homeowners are also motivated to renovate their properties to cut utility costs by replacing windows and opting for energy-efficient thermal insulation.
Leading Industry Associations
You might be interested in these related markets