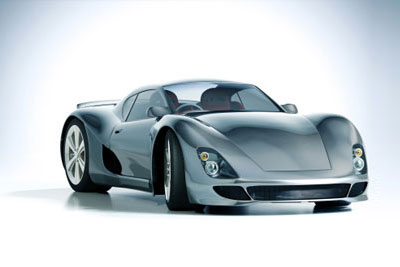 Global Automotive Industry
The global automotive industry involves the manufacture and sales of automobiles and other retail activities, such as gas-station retail and the sale of car parts. The industry's yearly growth rate is expected to exceed 5.5% from 2010 to 2015, reaching a value of more than $5.1 trillion by 2015, according to research from MarketLine.
The auto industry is a leading driver of global economic growth, says the International Organization of Motor Vehicle Manufacturers, and it has expanded over 30% in the ten-year period ending 2005. The industry is a leading employer throughout the world, with 9 million people involved in making 60 million vehicles, or 5% of global manufacturing jobs. Indirect employment from automotive activity is fivefold, representing 50 million jobs connected indirectly to the auto industry. Other industries involved in the manufacture and service of vehicles include textiles, plastics, iron, steel, glass, aluminum, computer chips and rubber. The industry also involves significant research and development activity, representing investment of nearly $85 billion. It is estimated that the manufacture of vehicles contributes more than $430 billion to the governments of 26 countries combined.
Safety plays a key role in the automotive industry with car manufacturers constantly investing in safety technology to both avoid and lessen damage from collision, and improve braking systems, lighting and stability. The industry is also involved in improving environmental safety by finding alternatives to petroleum such as electricity, natural gas, hydrogen fuel cells, sustainable biofuels and clean diesel. According to Pike Research, electric cars are soon to occupy a large share of the market, including battery-powered electric vehicles (BEVs), hybrid electric vehicles (HEVs) and plug-in hybrid electric vehicles (PHEVs). HEVs and PHEVs combined are expected to reach a market worth of almost 3 million by 2017, driven by environmental initiatives such as purchase incentives and rising fuel-economy standards.
More »