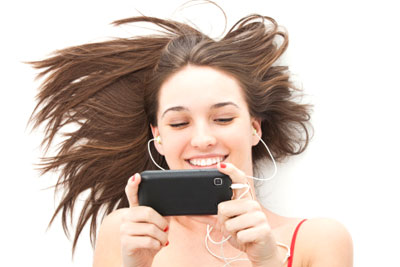 Global Electronics Manufacturing Industry
The global electronics manufacturing industry involves the assembling of electronic goods for domestic, professional, State and military use. Electronics are also used in other industries in the manufacture of a range of goods including appliances, vehicles and toys. Manufacturing companies can be broken down into categories according to what they produce. The main categories of products include: equipment used in the fields of telecommunications, engineering, laser processing, photography and medicine, machinery components, lighting and consumer electronics.
Manufacturing companies are obliged to deal with other manufacturers as much of the raw materials they use involves intermediate components. Apart from nurturing a strong business relationship, these companies often locate near one another to cut transport and inventory costs and to afford smooth collaboration for research and development. One such example is Silicon Valley in California where a cluster of companies operates in close proximity to manufacture software and computers. The global electronics manufacturing industry is comprised of relatively small companies for the most part.
Electronics products are becoming cheaper and being produced faster thanks to the industry's supply chain, which is becoming more and more globalized. Much of the electronic goods manufactured by the industry come from Asia, with China the number one country in terms of production. Outsourcing is common amongst US electronics manufacturers, allowing them to capitalize on profits by cutting production costs. The industry relies on technological innovation, with heavy investment in research and development projects involving highly qualified engineers and technical experts. An increasing degree of automation is making the production of electronics equipment faster and helping to keep the pace of production up with that of constantly evolving designs.
Key Segments
The global consumer electronics industry has an estimated worth of close to $7 trillion, according to Business Insights. This highly competitive industry is seeing extensive convergence of market, products and technologies, fuelled by miniaturization, digitalization, and mobility.
The global electronic manufacturing services industry is expected to grow by almost 9% yearly throughout the five-year period ending in 2015, according to MarketLine, at which point the market would be worth almost $300 billion. Most electronic equipment manufacturers are at the service of original equipment manufacturers.
Electronics materials and chemicals refer to substances necessary to make printed circuit boards and semiconductors, and exist in liquid, gaseous, and solid forms. According to BCC Research, demand for these substances will enjoy an annual growth rate in excess of 12.5% through 2015.
Regional Market Share
The EU electronic manufacturing services industry is expected to grow by almost 6.5% in 2011, with a lower rate inferior to 3% in Western Europe, and a higher rate of over 9% in Central & Eastern Europe, according to Reed Electronics Research. The region comprised of Central and Eastern Europe and other is expected to represent 60% of overall EU electronic production by 2015, a 3% increase compared with 2010.
Industry Leaders
Samsung and Hewlett-Packard are two important players in the electronics industry. Samsung had net sales of almost $173 billion in 2010, with assets worth around $295 billion. California-based Hewlett-Packard's customer base is over one billion, and it operates in over 170 countries. The company employs almost 325,000 people worldwide, and was number 11 in the 2010 list of Fortune 500 companies. Its 2010 revenue was in excess of $125 billion. Other leading companies on the global electronics manufacturing market include Sony, LG, Toshiba, Nokia, Panasonic, Apple, Microsoft and Dell.
Market Outlook
As the electronic manufacturing industry is increasingly globalized, with US companies outsourcing factory activities abroad, it is difficult to delineate company boundaries; design, manufacture and assembly of products can span three different countries. The industry is driven by technological innovation, with cost competitiveness proving to be a key factor.
According to private research firm Business Insights, South Korean companies LG and Samsung are fuelling commoditization of the industry, with other companies striving to hold their own in the face of these emerging corporate powers. Japanese competitors are looking to diversification into fields such as environment and energy to stimulate growth. Apple, on the other hand, is managing to keep its profits high through the tactic of disruptive innovations.
Leading Industry Associations
You might be interested in these related markets