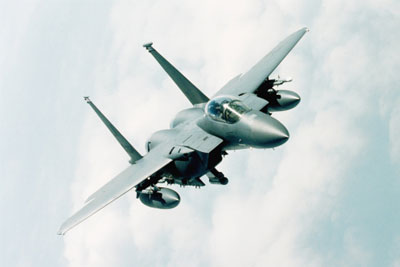 Global Aerospace & Defense Manufacturing Industry
The global aerospace and defense manufacturing industry is worth $170 billion, according to the Society of Manufacturing Engineers. The industry involves the manufacture of defense goods, including information systems, watercraft, aircraft and weaponry. It is a highly concentrated market that sells mainly to governments who require products for military purposes or spacecraft for federal space programs.
Aerospace and defense manufacturing demand is driven by military budgets, the possibility of international warfare and airline traffic. The main success factors for companies in the industry are strong technical expertise and wise pricing of long-term contracts. Companies remain competitive by collaborating with partners and keeping costs down. Aerospace and defense manufacturing companies must collaborate with governments to remain compliant regarding regulations.
Key Market Segments
Growing Regional Market
India's defense market is seeing rapid growth, with around $14 billion of the country's 2010 administrative budget spent on acquiring military technology and hardware. India's defense spending is forecast to grow at more than 6.5% a year in the five-year period ending 2015, to reach over $42.5 billion, according to Eprobe. Factors driving the market in India include a perceived threat from surrounding countries, the need to update obsolete military hardware and technology, and domestic unrest. As the market looks set to continue growing, original equipment manufacturers are being drawn to India from abroad, while domestic private-sector companies also step up to meet demand.
Statistics of India's Defense Budget, 2010-11 and 2011-12
| | | |
| --- | --- | --- |
| | 2010-11 | 2011-12 |
| Defense Budget (Rs. in Crore) | 1,47,344 | 1,64,415.49 |
| Growth of Defense Budget (%) | 3.98 | 11.59 |
| Revenue Expenditure (Rs. in Crore) | 87,344 | 95,216.68 |
| Growth of Revenue Expenditure (%) | 0.57 | 9.01 |
| Share of Revenue Expenditure in Defense Budget (%) | 59.28 | 57.91 |
| Capital Expenditure (Rs. in Crore) | 60 | 69,198.81 |
| Growth of Capital Expenditure (%) | 9.44 | 15.33 |
| Share of Capital Expenditure in Defense Budget (%) | 40.72 | 42.09 |
| Share of Defense Budget in GDP (%) | 2.12 | 1.83 |
| Share of Defense Budget in Central Government Expenditure (%) | 13.29 | 13.07 |
Source: Institute for Defense Studies & Analyses
Market Outlook
Due to the high cost of specialized materials and intensive technological innovation necessary in the aerospace and defense industry, manufacturers need to bring down costs, boost productivity and cut the time it takes to get products to the market. The industry is becoming increasingly competitive on an international scale and is being hit by economic factors, which see governments trying to cut budgets, including defense spending. Mergers and acquisitions are an attractive option for companies seeking to become more competitive. Collaboration can help partnering companies speed up delivery of innovative products, while keeping the total cost of ownership down.
International legislation regarding arms is a central factor for the aerospace and defense industry, obliged to comply with government regulations. The market is increasingly price sensitive, especially with regard to airlines forced to adapt to an unstable global economic climate. Defense companies are forced to respect fixed-price contracts to satisfy governments looking to cut defense costs to secure long-term contracts. The industry is a heavy consumer of biofuel, seeking to manufacture products while respecting environmental concerns.
The industry also needs to lead in terms of innovation, technology and highly specialized expertise. Production time is an increasingly important factor, and original equipment manufacturers can face extended costs when backlogs run into extra production time. The industry is expected to grow at a rate of between 5% and 6% over the next couple of decades.
Leading Industry Associations