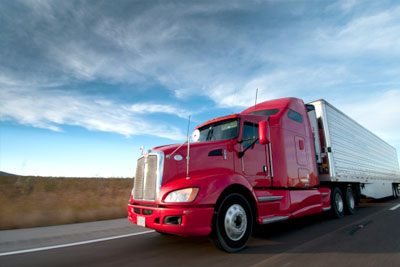 Global Transportation Industry
The global transportation services market recorded more than 7% year-on-year growth in 2011 to exceed $2.8 trillion, reports MarketLine. The industry is expected to generate revenue of more than $3.8 trillion in 2016, representing 37% growth in five years. The Americas accounts for just more than a 42% share in the global transportation services industry.
The industry encompasses freight transportation by rail, road, air, marine and pipeline.
Key Market Segments
Lucintel predicts the global airfreight transportation services market will witness a decline in growth for the five-year period ending 2017 compared with the four-year period ending 2011, down to 3% a year. The market is expected to reach $137 billion in 2017.
The world rail freight industry generated around $194 billion in 2011, having recorded yearly growth of more than 6% for the four preceding years, reports MarketLine. Industry consumption volumes maintained annual growth of close to 4% over the same four-year period, reaching almost 11 trillion FTK in 2011. Industry growth is predicted to accelerate to a yearly rate of around 8% between 2011 and 2016, to reach $286 billion. The global rail freight industry encompasses revenue generated through freight transportation by rail.
Road freight and logistics represents the leading segment in the global transportation services market, accounting for more than 74% of the overall industry in terms of value, reports MarketLine. The global road freight market is predicted to generate almost $2.2 trillion in 2015, representing 28% expansion over five years. MarketLine estimates the global freight sector will reach a volume of more than 12.4 trillion FTKs, or a 27% increase over five years, up from just more than 9.7 trillion FTKs in 2010. The Americas account for 56% of the world road freight sector in terms of value. The industry is characterized by fragmentation, with market entry quite accessible.
The global maritime container transport market is expected to exceed 730 million TEUs by 2017, reports Global Industry Analysts. Shipping containers, also known as maritime containerization, have allowed companies to cut transportation costs dramatically, thereby fuelling global trade. Market performance is fuelled by a rise in sea trade, investments in port terminal facilities, rising frequency of global maritime freight transport and evolving shipping networks. The sector is also set to grow due to rising demand for oil and liquefied natural gas in Asia, prompting growth in the transportation of liquid and gaseous commodities.
Regional Market Share
In 2011, the North American transportation services sector generated revenue of more than $995 billion, reports MarketLine. Industry performance is expected to rise from 0% yearly growth between 2007 and 2011 to 3% between 2011 and 2016. Road freight represented the leading market segment in 2011, generating close to $800 billion or the equivalent of over 80% of the overall industry in terms of value. The North American transportation services market is forecast to exceed $1.2 trillion in 2016.
The transportation services industry represented a $190 billion worth in South America in 2011. As in North America, road freight led the industry in 2011, generating $160 billion and accounting for almost 85% of the overall market. MarketLine predicts the South American transportation services industry will growth at more than 8% annually over the five-year period ending 2016 to generate $282 billion.
MarketLine reports the European transportation services industry was worth almost $579 billion in 2011. The industry in Europe recorded around a -4% yearly change between 2007 and 2011, and is expected to jump to almost 7% yearly growth between 2011 and 2016. Road freight constituted the leading market segment in 2011, worth just over $422 billion and accounting for almost 73% of overall industry worth. The EU transportation services industry is predicted to exceed $795 billion before the end of 2016.
Market Outlook
The global transportation service industry plays a vital role in the global economy, with all types of business sectors reliant on transportation services to distribute their goods and access raw materials.
Information and communication technologies will continue to prove key to industry performance over the coming years. Companies in the transportation industry compete on grounds of efficiency and reliability, with customers' main concern remaining timely pick-up and delivery.
The main priorities transportation services providers will continue to focus on to remain competitive are security, reliability, customer care and speed of distribution.
Leading Industry Associations