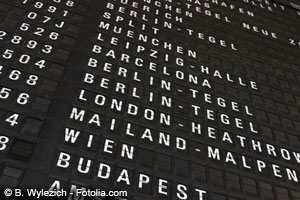 The worldwide airport services industry exceeded $102 billion in 2010, having recorded 3% annual growth for the four preceding years, reports MarketLine, and industry volumes recorded almost 2% increase over the same period. Entry and exit costs are high in this market and it is nationally concentrated with a few large companies dominating.

The US leads the global airport industry, with the highest number of airports, reports Xerfi. Most of the world's airports are located within the EU, North America and Asia. The strongest performance in terms of passenger traffic growth is being witnessed in developing countries.

Airports or airport operating outfits are public or semi-public for the most part, though the industry continues to witness an increasing degree of privatization, with greater emphasis on business.



More »