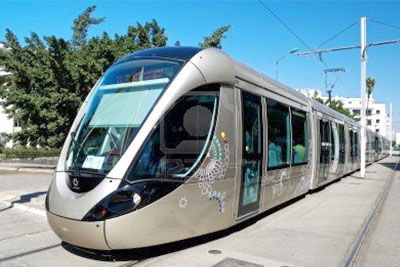 Global Railway Transport Industry
The global railroad transport industry is expected to hit the $800 billion mark by 2015, according to research from Global Industry Analysts. Demand for rail transportation declined because of the economic recession. Freight volumes plummeted by as much as 30%, with the US and the EU particularly badly hit.
State stimulus packages and rescue plans launched in a bid to stimulate economic recovery encompassed initiatives for the transportation sector. Many of these packages are helping projects led by public sector rail operators, who rely on the government for funding.
Key Market Segments
Regional Market Share
Market Outlook
A rapid increase in global population, along with urbanization, and economic development are all factors fuelling growth in the global railway transport sector. Growing awareness as to the negative impact of traffic congestion on the environment is also encouraging rail passenger traffic as an alternative to car travel. Rail transportation continues to benefit from the advantages it offers such as greater energy efficiency than water, road and air transportation, reports Global Industry Analysts.
Energy efficiency is an increasingly pivotal concern in the face of climbing fuel prices and worsening energy shortage. Due to environmental awareness and cost concerns, the demand for higher energy efficiency in the transport sector and for green transportation technology continues to benefit the global rail transportation sector. These concerns will continue to fuel demand for rolling stock, systems and services. The railway transport sector is also reliant on ongoing investments to replace and update existing rolling stock.
Competition between operators continues to intensify. This along with increasing ridership and pressure to improve passenger comfort are fuelling demand for replacement of existing fleets. Apart from infrastructure replacement, the industry also continues to witness demand for modernizing signaling equipment to boost network capacity. Updating signaling equipment is also important for safety, which is closely monitored in the US and the EU, in particular.
Service, replacement and renewal are the three most-significant factors fuelling growth in the global rail supply industry. Over the five-year period ending 2015, China is predicted to become the largest market for high-speed trains. The North American passenger rail market, however, is expected to record slower growth due to the persisting popularity of the personal car.
Leading Industry Associations