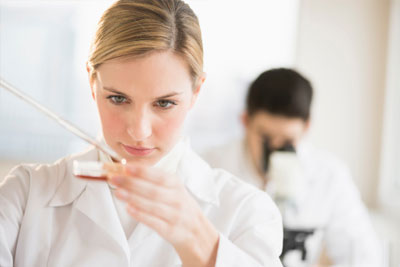 Global Chemical & Material Industry
Together, the global chemical and material industries cover the production of gases, dyes, sealants, coatings, compounds, biomaterials, textiles, plastics, metals and fibers used across key industries involving engineering and science.
The global chemical industry has a market worth of around $3 trillion, with the US and the EU producing the biggest share. There are over 70,000 chemical products available on the global market, and the vast majority are composed of plastics and polymers. Chemicals are necessary for the manufacture of goods used in industries such as construction and agriculture but also for consumer goods and services. The largest consumers of chemical output include the chemical industry itself, petrol refiners, and the textile and primary metals industries.
Chemical and material production is highly regulated due to the potential harm to people and the environment involved. Handling and safety are priorities for the industry not just for its own sake but as an indicator for the substances it produces, which are subsequently used in other fields. According to the OECD, the sectors in most critical need of safety control include the manufacturing of the following products: plastics in primary forms, synthetic rubber in primary forms, dyes, pigments, basic pharmaceutical products, perfumes and petrochemicals.
Chemicals and materials overlap in certain sectors such as electronics: the worldwide market for electronic chemicals and materials was worth $28.5 billion in 2010, reports BCC Research. The market is forecast to exceed $51.5 billion in 2015, representing a yearly growth in excess of 12.5% for the five-year period ending 2015.
More »