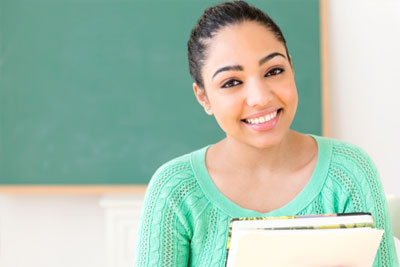 Global Education and Training Industry Overview
Education and training is provided by schools, colleges, universities, private tutors, training centers and other organizations. While the majority of education is aimed at young people, in many countries there is an increasing trend for education and training throughout life.
The global education and training industry was valued at about $4.7 trillion in 2013, growing at 7% from $4.4 trillion in 2012, according to IBIS Capital.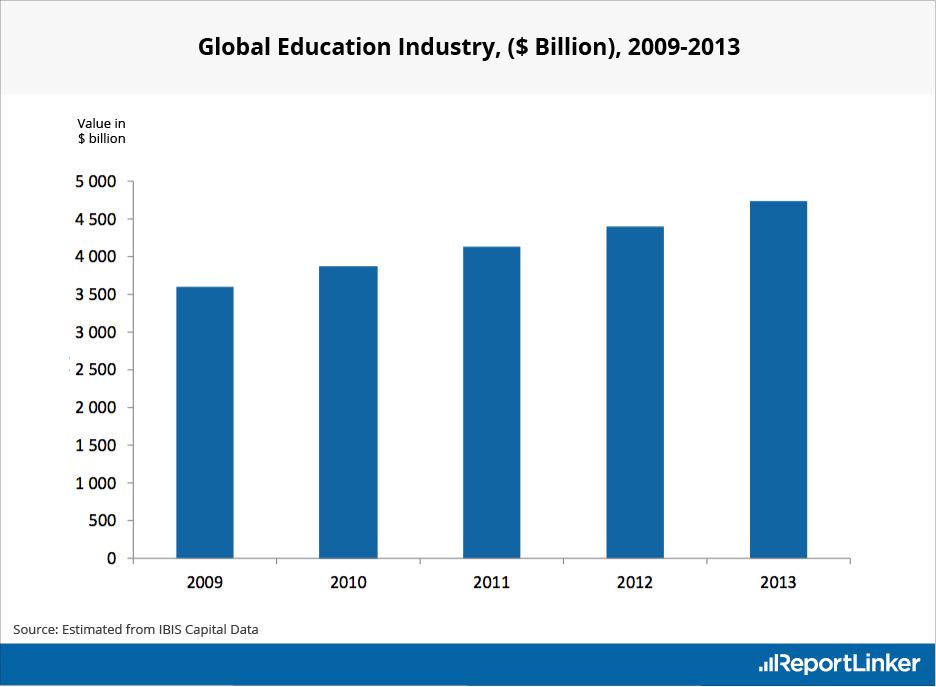 Rising demand for higher education in developing countries (especially India and China) and increasing adoption of e-learning were key drivers of growth in the market.
Education and Training Key Segments
Primary and secondary education (K-12) is the largest segment in the education market. Globally, about 83% of people complete secondary education over their lifetime, according to the Organisation for Economic Co-operation and Development (OECD).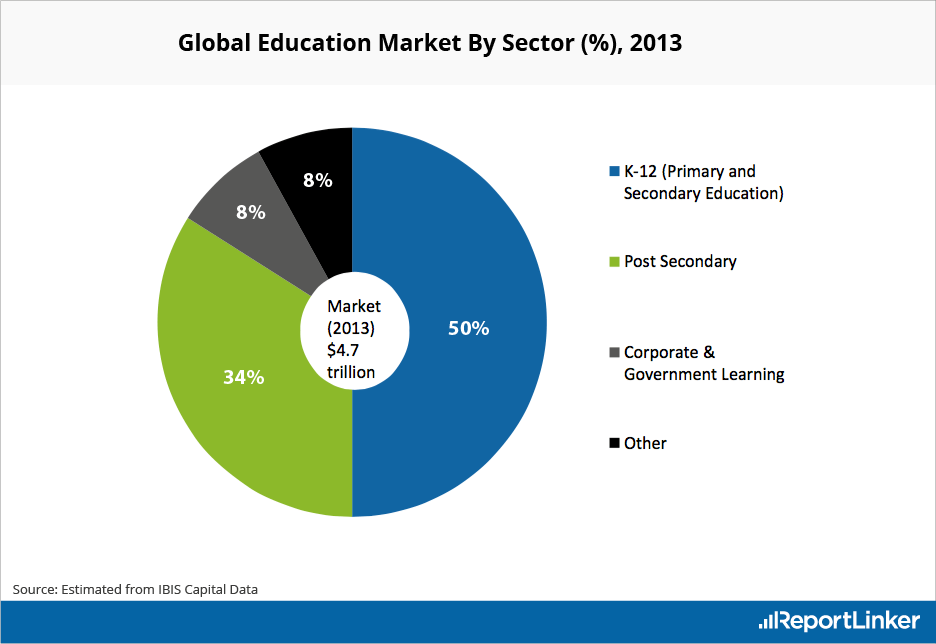 Post-secondary education contributes 34% of overall education spending at $1.6 trillion. About 40% of young adults in OECD countries complete degree-level education.
In 2013, global spend on corporate training was about $307 billion, growing at 5% annually, according to IBIS Capital.
Other education sectors include e-learning and tutoring:
The e-learning market is one of the fastest-growing segments in the education Industry. The global e-learning market is projected to reach $255 billion in 2017, growing at a 23% compound annual growth rate (CAGR) from $166 billion in 2012. Increased internet penetration and devices such as smart phones, laptops and tablets have supported the demand for e-learning.
The global tutoring market is forecast to reach $103 billion by 2018, according to Global Industry Analysts. Market growth is being fuelled by parents' demand to provide world-standard education to their children in order to excel in competitive examinations.
Education and Training Key Markets
The U.S. and China are the two largest education markets in the world.
The U.S. has about 14,000 public schools and spends $500 billion on public elementary and secondary education annually. It has a well-qualified population: 19% of people hold a bachelor's degree and 8% hold a master's degree, according to the U.S. Census Bureau. The country is a leading destination for education tourism due to its world-renowned institutions and accessibility of technologically-developed higher education institutions.
China has a vast and varied education system with a national education budget of $357 billion in 2013, according to ChinaDaily. There were about 112,000 education and training institutions in China in 2013, and nearly seven million people in China graduated from a university, according to ResearchInChina.
Education and Training Key Players
Globally, most education and training is government-provided. The private sector industry is highly fragmented with no single institution having a significant market share.
Major companies in the global education and training services industry include Apollo Education Group (U.S.), Career Education Corporation (U.S.), ITT Educational Services (U.S.), Kaplan (U.S.), New Oriental Education & Technology Group (China), NIIT Limited (India) and Benesse Corporation (Japan).
Apollo Education Group is a U.S.-based for-profit educational institution. It owns and operates four higher-learning institutions: the University of Phoenix, Western International University, Axia College and the College for Financial Planning. According to the company's annual report, total enrollment at all these universities was about 269,000 students as of November 2013, producing revenues of $3.6 billion in 2013.
Career Education Corporation is a U.S.-based, for-profit post-secondary education provider. It operates more than 50 campuses in the U.S., with over 50,000 students enrolled. Company revenue in 2013 was $1.1 billion according to the company.
New Oriental Education & Technology Group is the leading supplier in the Chinese education market, with revenues of $1 billion in 2013 according to the company.
Education and Training Market Forecast
The education industry is forecast to grow at a 7% CAGR from 2013 to 2017 to reach $6.3 trillion, according to IBIS Capital.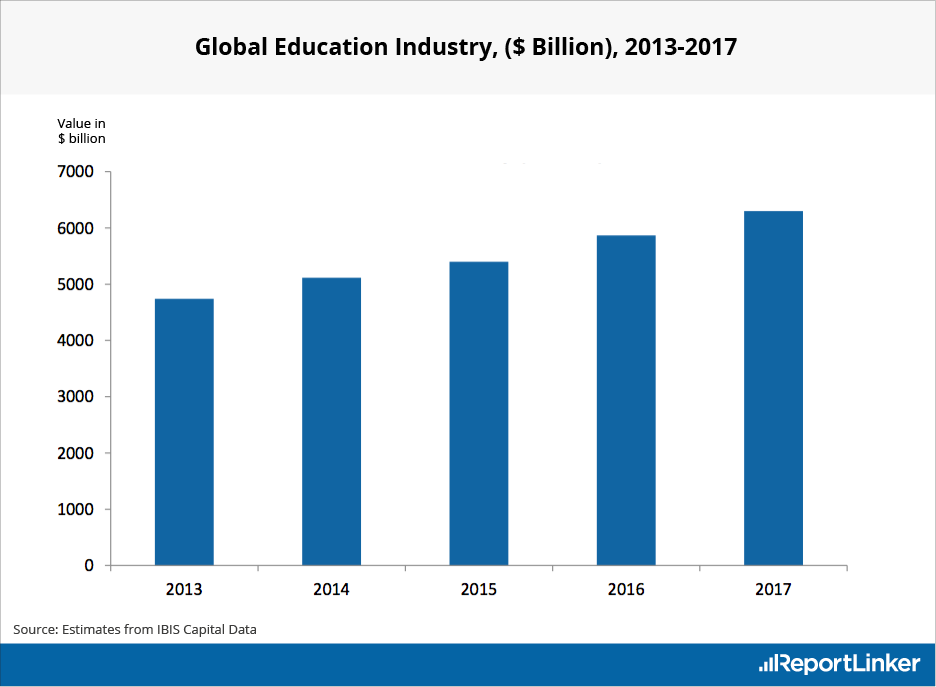 The market will be driven by increased enrollment. Higher education enrollment globally is forecast to more than double to reach 262 million students by 2025, according to Australian International Education. More than half of this growth is expected to come from China and India alone.
Key Trends and Strategies to Generate Growth in the Education and Training Industry
Four key trends can be identified in the education market.
e-learning is a Key Education Channel
Adoption of online education is a key trend in the education market. Massive open online courses such as Coursera and edX are attracting millions of users. The e-learning segment will show significant growth due to affordability, flexible learning solutions and demand for workforce training.
Education organizations should invest in online education without neglecting the importance of individual interaction and feedback within education.
Emerging Markets' Education Sectors are Growing
Companies are expanding into the growing emerging market education sectors. For instance, NIIT Limited of India has expanded its presence in China, Indonesia, South Africa, Nigeria, Malaysia, and Vietnam.
Companies should take advantage of the opportunity for vocational training and English language, IT and children's education in emerging markets.
More Students are Going Abroad for Education
The number of students studying abroad is forecast to grow three times and reach 8 million by 2025, according to Australian International Education. Foreign education growth will be driven by the inability of emerging economies to meet the future demand for education domestically.
Educational institutions, especially those with strong brand names such as famous U.S. and European universities, should take advantage of this opportunity.
Learning is Becoming a Life- Long Project
The proportion of adults who are involved in lifelong learning is around 10% according to Eurostat, and is expected to increase. Driving factors will be people working for longer and the need for people to reskill to handle the increased pace of technological change in the workplace.
Educational institutions should increase their focus on this market.
Leading Industry Associations
You might be interested in these related markets