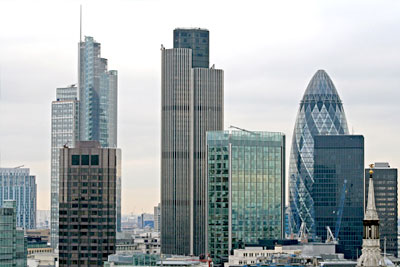 Global International Trade Industry
The international trade industry involves the exchange of goods and/or services between countries. Trade benefits nations as one country can gain access to merchandise or commodities available in another nation. Technological developments and the deployment of internet services worldwide have transformed the international trade sector. Goods sold to the global market are exports, while those bought from the global market are imports.
Thanks to international trade, countries can avail of a far wider range of goods and services than those readily available in their own region. Exposure to foreign cultures gives rise to demand for goods and services that would otherwise have remained unexplored. Goods available through international trade include jewelry, foods, wine, clothes, and oil. Services available through international trade include banking, transportation, consulting and tourism.
Sustained domestic economic growth allows countries to open their markets to international trade and investment. For consumers, liberalized trade pushes prices lower and makes available a larger choice of goods and services. For companies, liberalized trade allows the diversification of channel resources and risks to areas yielding the highest rate of return. In an international context, competition and investment are facilitated and productivity rises. According to the OECD, full liberalization of trade would boost average real incomes in emerging countries by close to 1.5%.
Obstacles to international trade include quotas and tariffs that are put in place to protect economies but can often undermine international trade by penalizing economies. Export restrictions on raw materials in certain producer nations have given rise to concern in recent years.
Exports
International exports continue to rise, with the World Trade Organization estimating a near 10% hike in commercial services exports in its 2011 report. World merchandise exports were estimated to have jumped more than 20% in the same year. International trade of goods and services are higher within the EU, Asia and North American than within the Middle East, South and Central America, and Africa.
The EU dominates intraregional trade, with more than 70% of EU exports going to the European region. By comparison, closer to 55% of Asian trade is destined for Asian nations. Less than half of North American exports are bound for members of the North American Free Trade Association. Africa, on the other hand, exports the majority of its goods to the EU region, followed by the Asian and North American markets. The Commonwealth of Independent States exports mainly to the EU, and the Middle East exports mainly to the Asian market.
Commercial Services
Commercial services exports increased by more than 10% in the third quarter of 2011 year-on-year, according to research figures from the World Trade Organization. In the first three quarters of 2011, commercial services exports were up close to 15% compared with 2010 figures.
The US, the UK, China, Japan and Germany account for close to 35% of world trade in commercial services. The EU accounts for 45% of overall trade in commercial services. Trade in the services sector in Africa is comparatively far lower, with only two countries within Africa breaking the $25 billion market in the trade of commercial services in 2010.
Merchandise Trade
The US, China and Germany represent the three leading countries in international trade, combining to account for close to 30% of all world merchandise trade. Asia accounts for close to 30% of overall global merchandise trade. Africa's profile remains relatively low on the international trade landscape, with no African country breaking the $250 billion mark of merchandise trade in 2010.
Market Outlook
International trade has many benefits, including the sharing of goods, services and expertise that fosters innovation and technological development. The OECD points to the importance of rising productivity due to international trade and its role in boosting per capita income.
Governments have the capacity to use trade as a tool to achieve sustainable growth, and policy favoring initiatives open up markets that can lead to higher employment. The WTO underlines the importance of the role of government to achieve common economic goals that fuel growth, bolster employment levels and raise per capita earnings.
Leading Industry Associations