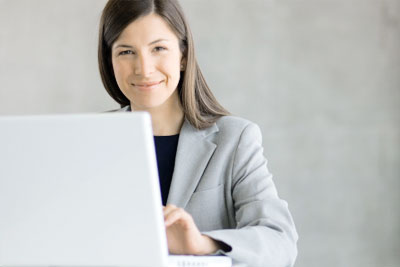 Global Knowledge Management Industry Analysis
Knowledge management (as part of the global business services sector) involves making full use of a company's knowledge in a methodical way to facilitate optimal business activities, boosting efficiency to foster innovation and maintain a competitive edge.
Global Industry Analysts underlines the rising importance of the global knowledge management industry due to the rapid rate of change in today's business world. In times of economic growth, companies avail of knowledge management to better face corporate rivals. In the context of the economic recession, companies are obliged to make full use of knowledge management not only for competitive reasons but just to survive economic uncertainty.
Globalization continues to fuel international competition, with companies competing among an ever-widening pool of rivals both in domestic and foreign markets. The increasing centrality of the internet as in business operations and the increasing mobility of the global workforce have also contributed to intensified competition in all sectors. Knowledge management continues to provide companies with a vital tool to better tackle an increasingly competitive environment and to better manage their resources.
Technology
Enterprise content management (ECM) technologies are part of a company's software portfolio. Datamonitor points to the shift of ECM technologies from tactical solutions to strategic core investments. ECM solutions boost operation efficiency to optimize productivity, increase profit and reduce costs. ECM technologies are specially adapted to handling processes involving a large amount of information, such as the distribution and storage of large quantities of transactional information.
ECM technologies are fuelled by corporate demand for governance, risk and compliance in line with changing US federal e-discovery requirements, EU disclosure requirements, and concern about overall compliance. ECM solutions afford companies an in-depth view of customer profiles including preferences concerning products, services and communication. This information facilitates customer relations and allows companies to better gear their product and service offerings to grow their customer base and encourage continued customer loyalty in the long term.
ECM is a sector that is forecast to exceed $9.5 billion in 2014, according to research carried out by TechNavio. Market growth is fuelled by widespread adoption of ECM in small and medium enterprises, and demand for the streamlining of business processes to harmonize collaboration between different activities. Data overload remains one potential obstacle to market expansion. Leading players operating in the global ECM industry include Microsoft, EMC, Open Text, IBM and Oracle.
Despite being established for the past decade, knowledge process outsourcing (KPO) has fallen short of its potential. Datamonitor predicts that this is about to change and that KPO may soon enter into a phase of strong growth, despite past difficulties like lack of maturity and excessive publicity.
Libraries
Due to changes in academic libraries, demand for evolving support models is rising. As seen in many other sectors, libraries are becoming more automated. Libraries are increasingly offering access to digital collections and electronic resources. Library management of print collections is also necessitating automation platforms to bring management of various types of resources in line. Challenges to knowledge management in the context of libraries include concern with electronic resources for reasons such as reliability, and to harmonize electronic, print and digital workflows. The need for discovery interfaces capable of optimizing electronic content investment is also an area of concern.
According to PRG, close to 30% of libraries in a recent study are using tools like search engines to digitize collections, in part or in whole, and to allow readers to access them over the internet. More than 20% of the libraries involved in the study found Google Books useful, and more than 15% found it highly useful. Wikipedia was the number one choice for librarians involved in cataloging and technical services, with more than 70% finding it highly useful.
Market Outlook
Knowledge management is becoming an increasingly vital tool for businesses to make optimal use of their resources to survive the shifting economic climate and gain a competitive edge over rivals. Innovation and creativity are the building blocks of knowledge. Innovation can come from making minor changes to products and processes that have already been established, or from developing an entirely new product or process. Smaller changes can build on existing knowledge to widen perspectives while more radical changes or newly created products and processes can lead to fresh approaches and new ways of thinking.
Though technology does not dictate trends of knowledge management, technologies can support knowledge management by boosting efficiency and granting access to research, documents and information in many formats.
Leading Industry Associations
You might be interested in these related markets