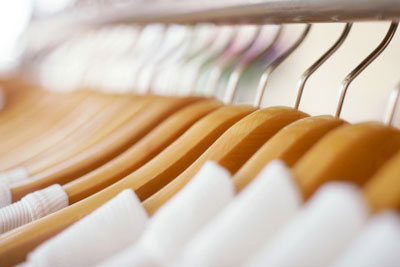 Global Wholesaling Industry
As a part of the wider retail industry, the global wholesaling market refers to the management and transfer of goods in a distribution chain from manufacturer to retailer. Wholesale distributors sell or orchestrate sale or purchase of goods between wholesalers or the sale of goods by wholesalers to retailers, and non-consumer goods in the form of material used in production. Other industry actors include logistics, warehousing and transportation organizations.
The wholesaling industry thrives due to manufacturers or customers superior supply chain functions performance compared with that of manufacturers or customers. Wholesaler-distributors facilitate service consistency, the meeting of customer demands and are necessary for local presence and flexibility. Wholesale distribution represents the largest channel to market for manufacturers and the most valuable supply chain for customers, especially in the case of multiple smaller customers and an array of manufacturers.
Challenges
Wholesale distributers are obliged to stay up to date on customs regulations in countries where they distribute goods. Customer services and port authorities demand earlier and earlier briefing regarding container contents to be able to spot potential security breaches or illegal goods imports. A SAP (Systems, Application, and Products in Data Processing) wholesale distribution report points out that product handling and safety is of increasing importance. Distributing outfits can be held accountable for damaged or unsafe products regardless of the fact that they may not have had any involvement in manufacturing those products.
Key Categories
Merchant wholesalers are the leading type of wholesale firm, and represent the main distribution channel for most goods apart from motor vehicles and parts. Merchant wholesalers, who take ownership of products prior to distribution, are divided into subcategories, including importer and exporters, co-operative buying associations, industrial distributors, and farm products marketing cooperatives. Other merchant wholesaler types include voluntary group wholesalers, assemblers, industrial distributors, terminal elevators, retailer cooperative warehouses, cash-and-carry wholesalers and drop shippers.
Wholesale agents and brokers sell general goods, farm products, petroleum products, and apparel. They include food brokers, import and export agents, auction companies, and manufacturing agents. They can be divided into two main categories: full service merchant wholesalers and limited service merchant wholesalers. The former encompass two subcategories; wholesalers selling mainly to retailers, and industrial distributors selling to manufacturers. Limited service merchant wholesalers provide a narrower range of services, and can be divided into different categories including truck wholesalers and cash and carry wholesalers.
Brokers and agents, on the other hand, perform a narrower range of functions and do not take ownership of products. The role of brokers is to facilitate negotiation and to act as an interface between buyers and sellers.
Regional Market Share
The wholesale distribution industry plays a vital role across a spectrum of economic fields from basic commodities right through to advanced technology components. The US National Association of Wholesaler and Distributors points out that most US wholesaler-distributors are family-run outfits employing less than 500 people. The biggest wholesaler-distributors generate billions of dollars yearly and have thousands of employees.
There are around 300,000 companies operating within the US wholesale distribution sector, according to Hoovers, and these generate around $5 trillion a year combined. Larger distribution outfits include: McKesson serving the pharmaceutical sector, SYSCO in the food industry, and Avnet specializing in electronics. The industry is characterized by fragmentation, with the 50 leading distributors accounting for around 25% of the overall market in terms of revenue.
Market Outlook
Technology plays a central role in the wholesale-distribution sector, particularly with regard to limiting low value-added labor activities, including inventory control, warehouse management, billing and delivery-route scheduling. Hardware technology development is equally important to the industry, and sensor technology is expected to pave the way in affording better localization visibility of goods and equipment.
Radiofrequency Identification (RFID) technology is used to monitor in-stock goods and to track delivery status, reports Global Industry Analysts. Using satellite and a receiver system, RFID tags can be used to monitor goods available, facilitating orders and stock control. This technology will play a central role for distributors moving forward.
Leading Industry Associations
You might be interested in these related markets